"High Tides Good Vibes."
Beach holidays are the best kind of holidays because they are so relaxing and soothing. There is a lot to do on a beach vacation like swimming, sunbathing, chilling, sipping your favourite drink, trying water sports and of course, posing. I know our vacations are not complete without getting tonnes of amazing pictures. And for having amazing pictures you must have some props to make your picture look Insta worthy because this is the place where your pictures will be going, right? A tip from my side is to carry these beach accessories with you for the best beachy pictures.
1. Hats for the Beach Beauty
You have to agree that you cannot do your beach vacations without a hat. And this beauty is such a stunner that I can carry it for all my beach vacations. It is a great Insta worthy prop which will make for a great picture. Don't worry about its size because the bigger the better.
2. Jute Bags for Sass
Bags are really important during the vacation because you have to carry a lot of things. The hack for carrying the right bag is according to the place you are heading to. A leather bag won't go well for a beach day so switch to quirky jute bags and voila you have a perfect Insta picture for yourself.
3. The Reflecting Sunglasses
I know the red cat eye glasses are trending like hell but for a beach vacay you can wear the colourful reflector sunglasses. This gives an instant oomph to your look and is perfect for the daytime picture. This is one of the perfect beach accessories.
4. Sexy Sarong For the Leggy Lass
Shorts and maxis are obviously the best for a beach vacation but a sarong is a beautiful outfit which you would only wear while being on the beach. So, try a sarong over your bikini tops and you would rock the sassiest beach outfit for sure. This had to be on our list of beach accessories because we are crushing on the sarong RN.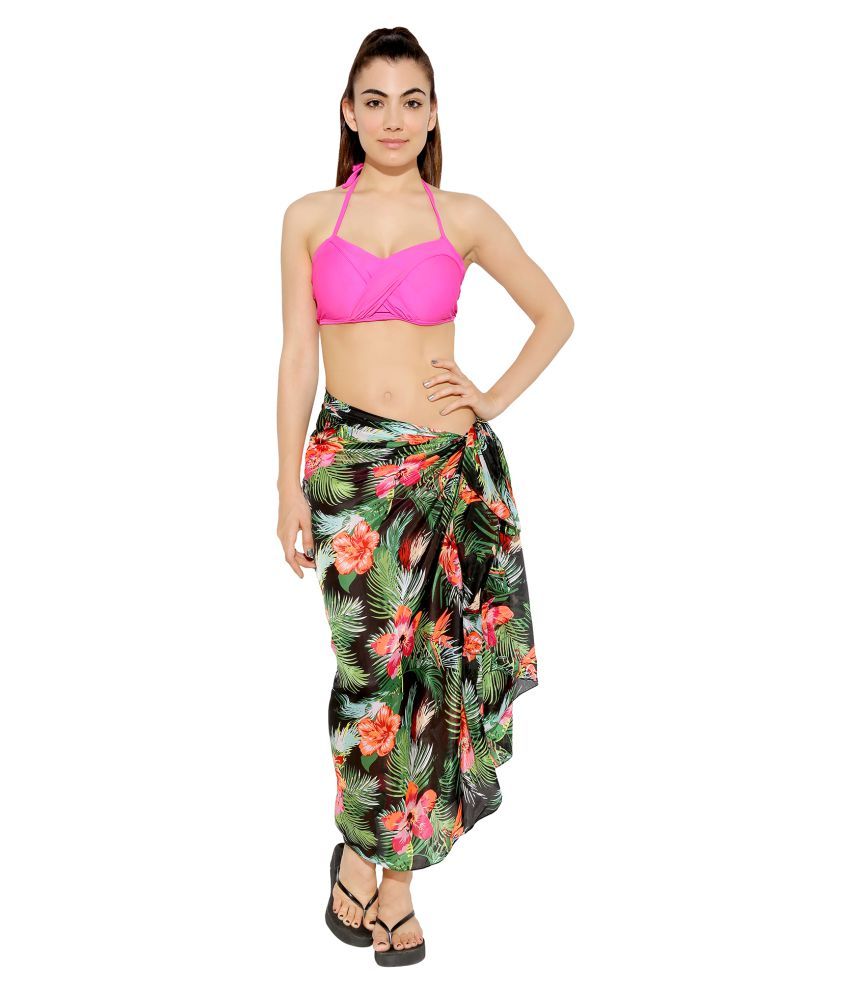 5. Play with the Capes
When you are at the beach you must show a bit of your sex appeal. If you are not comfortable wearing swimsuits and go that bold then you can cover yourself up with a cape or a shrug. This lets you show only what you want to show and is still sexy. You can pose and get amazing Insta worthy pictures with this little outfit accessory.
6. The Beachy Slippers
Not just for Insta worthy pictures but also for the comfort you must switch to the beachy slippers which have cute prints or cute 3D appliques because these would be perfect in the sand and in the water. These colourful jelly bean kinda slippers would make you look beach ready.
7. Swimsuits Without a Denial
Swimsuits, bodysuits, monokinis, and bikinis are in variety these days. You can choose the one you are comfortable in and head out to enjoy the beach vibe and beachy sports as well. If you have worked hard for the abs then why hide them.
These were some of the best beach accessories which you must wear on your beach vacation to get some blogger style sexy beach pictures. Is there any other thing we missed out on? Let us know in the comments below. We don't want to miss any beach accessories.