Well they say, the gods are headed to Goa and the heaven shall be open to gifts and creativity from 6th April, so hey what are you waiting for? The most anticipated Advertising, Marketing, Media and Technology Event, one of the largest in Asia Pacific region aka the Kumbh Mela of its kind is here. A joint initiative of Advertising Agencies Association India (AAAI) and The Advertising Club is all set to begin its carnival at the Grand Hyatt Hotel, Goa.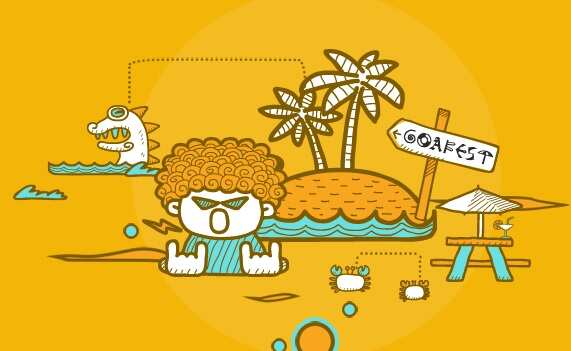 Goa-fest 2017 is jam-packed with a complex balance of knowledge and motivation, awards, networking and drinks and dance for three full days. It is to cater an award show that is not just confined to one city or organization but to a creative mind that proffers Indian Advertising to its superlative form. Not just this, it has a scrutinizing insight of the industry to its hoard. Goa-fest they say has grown and is growing annually. The delegates who attend it say 'the knowledge sessions got longer, the speakers got more famous, and the beer colder.' Similarly this 12th year shall be one of its kinds. It is scheduled to some eminent speakers and motivators to spread their word in the board of daylight, whereas the night holds some really jazzy after parties to pure play fun and networking to the beats of 9XM, Zoom and Star.
The Chairman of Goa-fest, Ashish Bhasin says, "This year, we have ensured that the festival scales greater highs in terms of engagement and interactivity." And indeed, you are set to look for all that you need to seep deeper into the industry. From Acharya Balkrisha, CEO of Patanjali on Day 1 and Yonathan Dominitz' Media Workshop, Celebrity Blogger Miss Malini's Knowledge Seminar on Day 2 to Ishita Katyal (Youngest Indian Ted Speaker) and Geeta-Babita Phogat on Day 3, there is a lot to gain and nothing to lose.
So for now, all you need to know is that this whole Goa-fest is going to be huge! It will be a wealth of knowledge to dwell upon. Gateway to heaven indeed, and for all of you out there this door is knocked by our very own Kajal Mishra, who shall attend this colossal event and share all that she monitors. All the meets and greets, all the people out there and every tit-bits. All you need to do is look out for this space.
XOXO!
Team India Fashion Blogger.