With the wedding season around the corner, we had to a few wedding blogs so that it can be helpful for a lot of women out there. We did a blog on the wedding trends of the year, and here are the bridal trends of 2018 that we are showcasing. We have researched everything that is trending and have checked out the latest collection of the famous Bollywood designers and we have curated these trends for you. These trends are everywhere and make sure you take note of these carefully.
1. Second Skin Blouse
One of the best and the most attractive bridal trends of 2018 has to be the second skin blouse. You would have seen this on a lot of bridal runway shows and I think this is something the brides should try out this year. The floral appliqués on the net blouse make it look super sexy with a grace of elegance.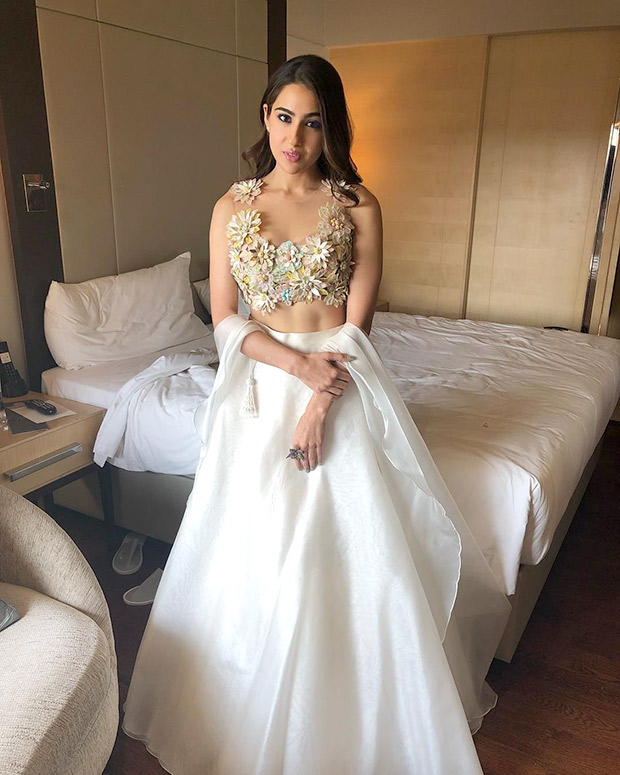 2. The Statement Dupatta
After the blouse, the next statement piece obviously has to be the dupatta. The two dupattas, one worn around the and one used as a veil is something getting really popular these days. Be it Anushka or Deepika, both of them have done it and we love it totally. Though the veil dupatta is a bit statement piece and is quite different.
Image Source: Sabyasachi
3. Pastels for the Life
For all the daytime functions, the colour that is really popular these days is pastel. Be it any shade in pastel, it is the best for the daytime weddings and we cannot agree less. All the top designers have showcased their outfit in these shades making it one of the hit bridal trends of 2018.
4. Customised Mehendi Designs
The typical Mehendi designs are too yesteryear. What is getting popular this year are the customised Mehendi designs. Designs with personal pictures, personal quotes, the hidden meaning of name with symbols (like Ranveer did for Deepika, he made a design of a Diya signifying Deepika's name), and a lot of personal customised designs are getting popular.
5. Low Tone and Balanced Makeup
Heavy eyes with heavy makeup on the face with bold lipstick are something totally not happening this year. It is more about balancing and toning it down. If you are going for heavy eye makeup, chose the lipstick in that nude shade that compliments your eye makeup and ditch the red on lips. If you are low toned on the whole face, go for bright and bold lips.
6. Unique Flower Buns
Taking your hairstyle lightly is totally not happening this year. The hair bridal trends of 2018 make for heavy buns or different hairstyles that include a lot of different flowers. You can totally choose the flower that you love and mix and match it with your outfit. That is how you will nail the perfect floral hairstyle look.
Image Source: Sabyasachi
7. Personal Customisation on the Outfits and Jewellery
Just like Deepika did 'Sada Saubhagyawati Raho' on her dupatta and Sonam Kapoor wore the lehenga on her Mehendi that has vintage borders that belonged to her mother. So, you can also go for such personal customisation based on your likeness. This has to be my one of the favourite bridal trends of 2018.
So, which of these bridal trends of 2018 you liked the most? It is hard to choose one but if you are a bride to be this year, why you even need to choose? You can incorporate all these bridal trends and be the best bride ever. And do not miss out on the details.