After covering fashion, beauty, hair and bridal trends of 2018, we found out that we are missing out on one of the most important trends to showcase in front of you guys and it is about the shoe trends of 2018. To every shoe lover out there, here are the biggest shoe trends of 2018 which you must have in your closet this year.
1. Multi Coloured Straps
We were in awe of the clear plastic straps heels until the last season and this year we will be crushing over the multicoloured strappy heels. Summers are all about bright and pop colours so this footwear is totally going to rule this season. To add a pop of colour to your outfit these statement heels are a must-have.
2. Clear Glass Heels
Be it the clear strappy footwear or the multicoloured strappy sandals, the clear glass heels are going to be here for a long time. I think whoever has designed these heels, have done the best thing in the world. These kinds of heels look chic and high fashion.
3. Kitten Heels
Kitten heels are back in the bay and how. I think kitten heels should always be in vogue because they are so comfortable and also stylish. They can be paired with formal as well as casual outfits. The kitten heel boots are more in trend so if you haven't tried this trend yet, its high time you should.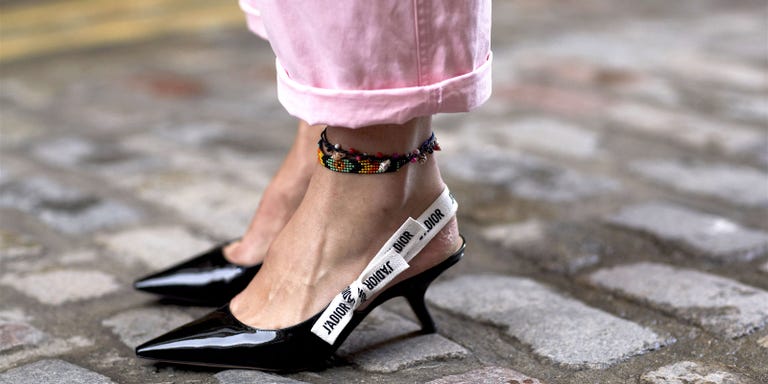 4. Bows and Knots
Bows are ruling everywhere just like a king. I am so much in love with the bows that I cannot think about anything over them. The pointed flats having knots and bows are super trending these days and almost everyone is flaunting this style. And not only flats, but this style is popular on almost every kind of footwear.
5. Pointed Mules
One of the best shoe trends of 2018 is the pointed mules. Be it the top bloggers, stylists, celebrities and Instagram influencers, every one of them is wearing these pointed mules and styling them in various ways.
6. Feathers on the Shoes
Another one of the popular shoe trends of 2018 are the feathers on the shoes. On the ankle straps, on the sides, on the back strap, these feathers are everywhere. We are not sure if this trend is going to stay for a longer time or not but for the time being, they are here.
7. Fur Flats
One footwear which has been in vogue for quite a few time is the fur flats. They have fur detailing at the bottom top making it super comfortable to wear. A lot of replica of this footwear of the high fashion brands are out in the market and no one is saving themselves from wearing them.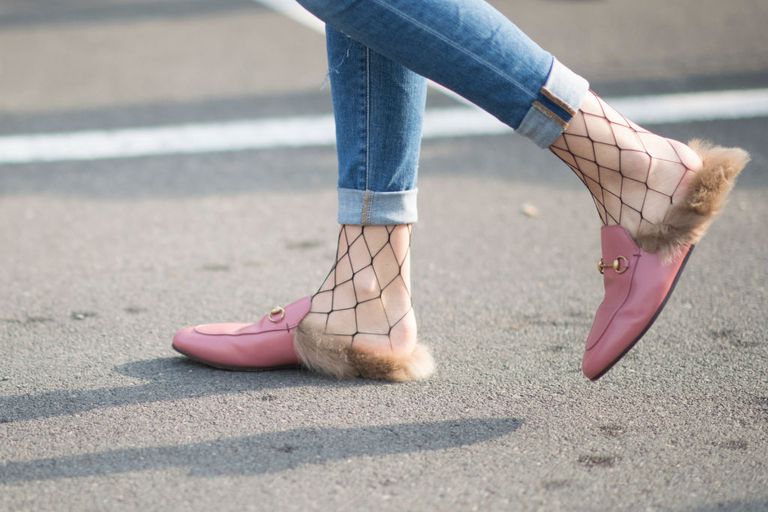 These were some of the fabulous shoe trends of 2018. We are lusting on all of them and would love to try them all ASAP. You can also let us know which of these shoe trends of 2018 are your favorite and you are going to buy them soon.