"Beauty is not flawless, it shines even through your flaws."
Indian market is filled a wide range of skin care products ranging from skin lightening creams to those that provide protection from the Sun. Being a regular user of cosmetic products we need to look up for those products that can be essential for daily personal skin care. Deciding what is best for your skin and what will suit your requirements is a tough job and we are here to help you out.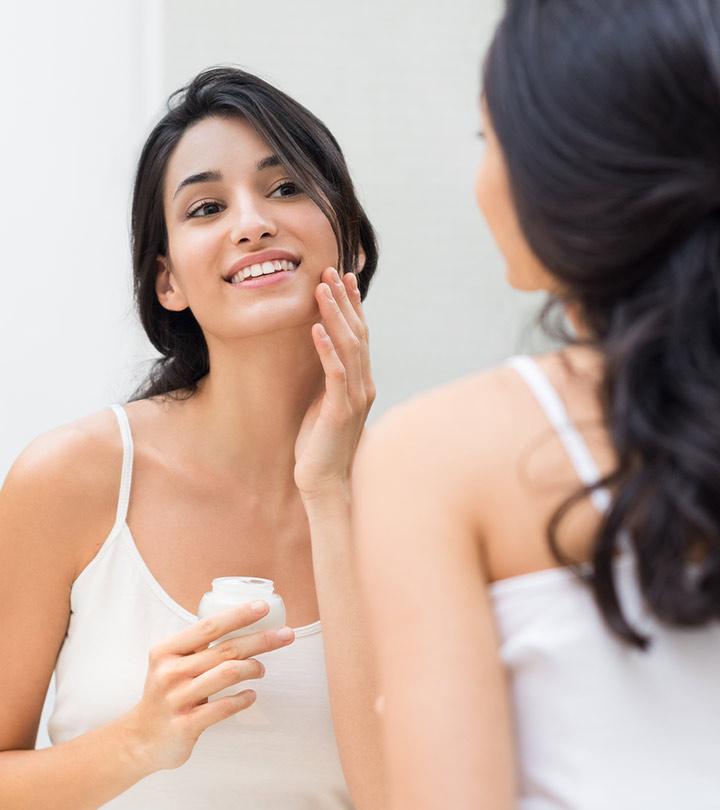 In this article, we will take a look at the top day creams that will suit every Indian skin perfectly.
Price: INR 450 for 50ml
L'oreal is coming up with pocket-friendly day creams. This Aqua cream claims to keep the skin hydrated all day long. Due to it's non-greasy and lightweight formula it blends easily with the skin. This product will definitely let your skin (both for normal to dry) breathe this summer. However Oily skin can give it a shot as well.
2- Lakme Absolute skin gloss gel cream
Price: INR 399 for 50ml
If you are looking for a cream that can provide your skin with both nourishment and shine, then this is a totally yes! yes! The cream is enriched with minerals that keep your skin hydrated.  The soft and supple texture gives your skin a layer of flawless lustre. This product of Lakme also claims  to contain mineral laden glacial water
Price: INR 120 for 40ml
This cream has already attracted many young girls for its light oil-free UV protection formulation. This product claims to provide a  lasting pink glow without clogging pores.  The product gets easily absorbed by the skin and has a pleasant fragrance.  You will also get a fairness scale to keep an account of your skin shade.
This cream moisturises your skin, removes excess oil from deep within and gives you a glowing complexion. Its daily use can make your skin soft and radiant with extra Spf-15 sun protection. Ingredients such as Passionfruit- works as an antioxidant, Nutmeg gives smoother skin while Tamarind makes your skin glow and protects the skin from UV rays.
Price: 1,200 for 50ml
A daily moisturising cream that is easily absorbed by the skin and it has the lightness of a lotion with the moisturising benefits of a cream. This is actually an excellent face cream for the days you are in urgent need of some life and hydration in your skin, thanks to the ingredients like Vitamin E, Sorbitol, and Lanolin.
Price: 345for 60ml
This  Gel based creme has been formulated with ingredients such as grape, mulberry, milk enzymes, and Saxifraga extracts which are known to be natural skin glowing agents The gel-creme blend also protects your skin against harmful UVA and UVB rays.
Price: 795 for 50ml
As the name suggests, it has moisturiser base that works 12 hours long making this cream an ideal choice for dehydrated and dry skin. Ingredients like Vitamin B3 helps to reduce the appearance of dark spots by enhancing skin's natural radiance from within. It also contains SPF 24 that protects from UVA/UVB rays.
Price: 149 for 50ml
Biotique is an Ayurvedic brand that suits all skin types.  The Coconut whitening formula helps to reduce dark spots and blemishes, making the complexion light and evens. Other ingredients like Almond oil and Nimba Kamla and Dudhal cleanses the skin while  Manjistha fights with acne and minor skin problems
Price: 1,200 for 50ml
This product blends smoothly into the skin creating an even looking skin tone. It also claims to eliminate dark spots and blemishes with regular usage over time. However, Along with the feel good feeling, the added sun protection which is a plus point.
Price: 398 for 50ml
This organic cream fothe r face is suitable for all skin types. This herbal product is meant for the treatment of pimples, dark spots and blemishes. It contains natural extracts, which increase oxygen content and help in skin lightening. It also moisturizes and nourishes your skin. It contains ingredients, which cleanse the skin and prevent infection
We hope you will find soon your perfect daily wear face cream with the help of this article. To make your skin glow from within you must eat nutritious food and live a healthy lifestyle. Combine it with a proper skin care and you are ready to glow forever.