"To travel is to live."
What if your Visa got denied to the country you plan to take a trip soon, your whole plan will get crashing one go. Sad but true. While traveling abroad Visa is one of the most essential parts of planning your trip. It might get stressful to get a visa to some countries but there are many countries which provide visa on arrival to Indians.
We have made a list of the top 10 most beautiful countries to visit in the world that offers visa on arrival for Indians. Guys, it is the time if have not planned your summer travel for this year yet, no sweat!
1-Thailand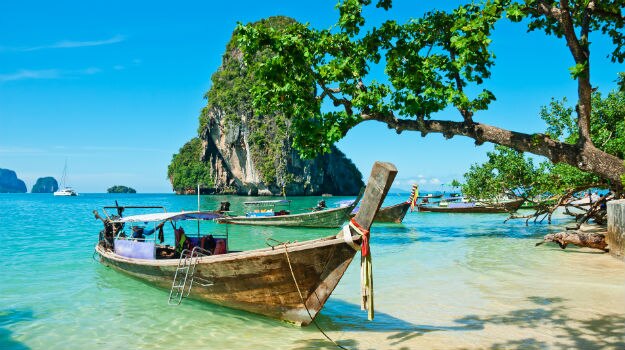 Known for beautiful glittering temples, like golden Buddha temple. Certainly, Thailand is one of the most popular holiday spots for a number of reasons like Elephant trekking at the Chiang Dao elephant camp or island hopping off at Phuket and Krabi or maybe a trip to the Khao Yai National park
Indians can simply get a Visa on Arrival in Thailand for just US$ 35 for 15-30 days. In addition, Indians must hold the onward or return flight tickets plus a minimum of 10,000 baht per person.
2-Mauritius
This beautiful country has many places including Chamarel, a small village known for its seven coloured layers of sand. The natural beauty and serene atmosphere will provide you with peace, A perfect place if you are want to cut yourself from the chaos and have a restful or eventful holiday.
You can get Visa on Arrival for a stay of 60 days and sufficient funds for expenses during their stay, the minimum is USD 100 per day.
 3-Jordan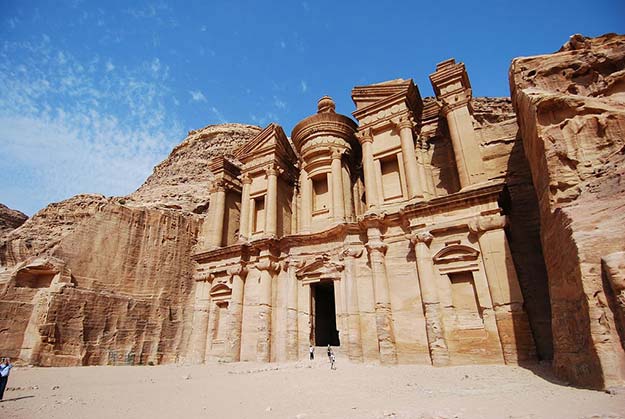 The Middle Eastern culture of Jordan will attract you for sure. It has hot springs for chilling, the unique experience of floating in the Dead Sea, get mesmerized by the amazing rock formations of Wadi Rum to the adventure and hiking in Petra. Experience the  2,000-year-old Graeco-Roman ruins at Jerash and teahouses and hip shisha cafes in Amman.
You need to have $1000 while traveling to Jordan, then you can obtain a visa on arrival, which will be valid for 14 days.
4-Seychelles
Beautiful Seychelles is an archipelago of 115 islands in the Indian Ocean and is a popular destination for newlyweds. The idyllic island has it all from peaceful and pristine beaches, azure and the bluest of blue waters, and lush greenery with a heavy dose of natural beauty that will make you wonder.
You can obtain a Visa on Arrival for a maximum stay of 30 days. To obtain the visa you need to have funds of minimum US$ 150 per person per day, along with proof of accommodation.
5-Ethiopia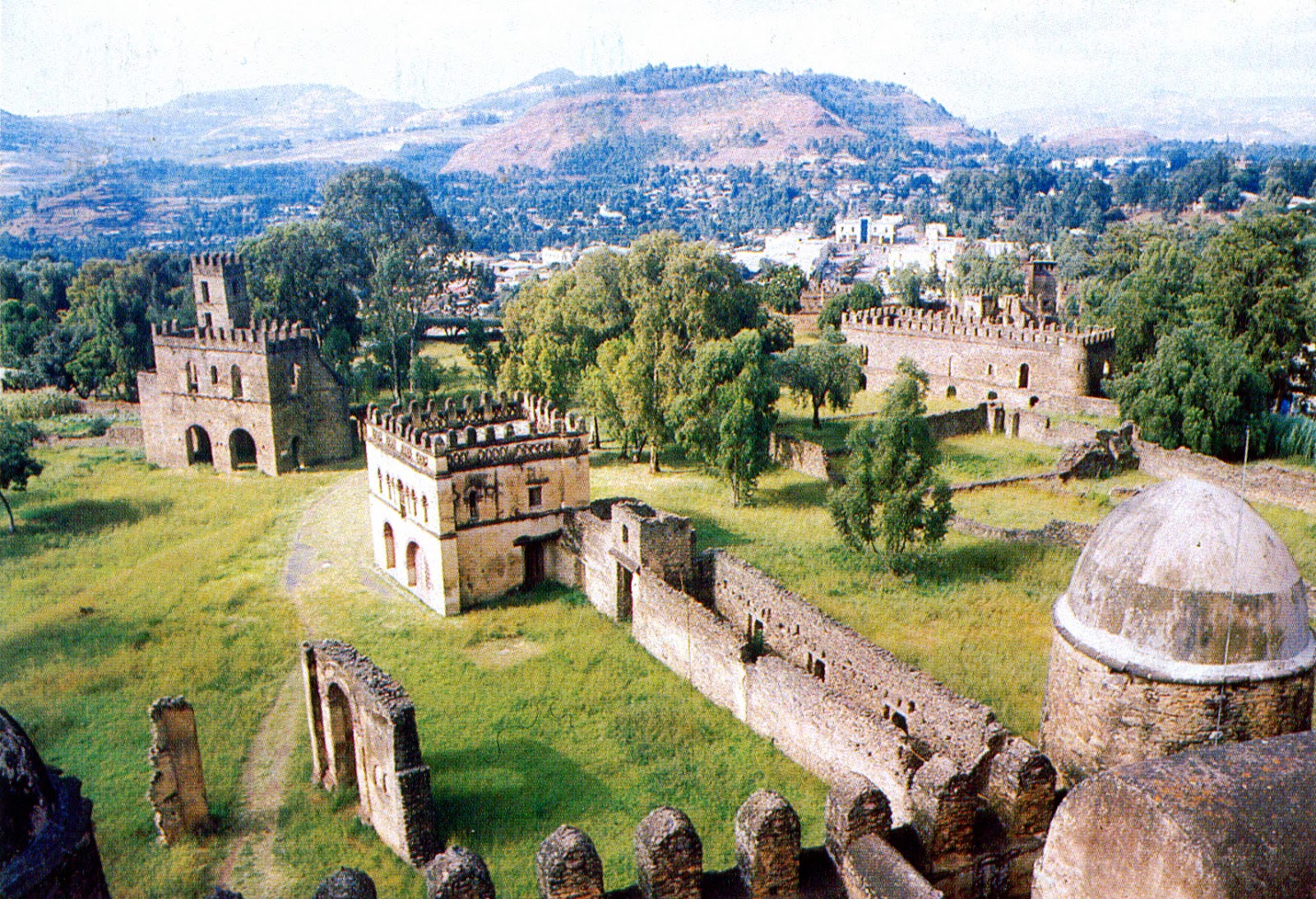 Lalibela, 11 rock-hewn monolithic churches built by King Lalibela is an incredible medieval settlement that must not be missed. Apart from that make a visit to the ancient holy city of Harar, Blue Nile Falls and the Rift valley.
You can get Visa on arrival for a fee of approximately $ 20. The visa will remain valid for 30 days. It is advisable to have your return air ticket, hotel reservation and other usual documents required while traveling to the foreign location.
6-Maldives
The Maldives is known for the world's top diving and snorkeling experiences. This place can give you an abundance of experiences if you are fascinated by the underwater life filled with the vibrant denizens of the coral reef. The pristine beaches will make you leave behind your troubles and enjoy.
You can obtain a Visa on Arrival for a maximum of 90 days, free of charge. While you must carry documents of return flight tickets and at least $30 per person per day of their stay.
7-Indonesia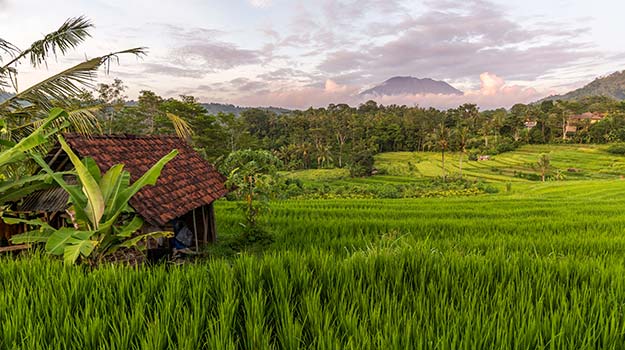 Visit the famous Borobudur temple, Ubud, the cultural hub. Enjoy the sun on the white sands that will leave you with beautiful memories and memorable experiences. For some adventure make a visit to Mt. Batur, which is an active volcano, go scuba diving at the Togian islands, try surfing or snorkeling in Bali, swim in Lake Toba (world's largest crater lake).
You will need US$ 25 to get a Visa on Arrival for Indonesia, for a maximum stay of 30 days and make sure that your passport is valid for at least 6 months from the date of arrival in Indonesia.
8-Srilanka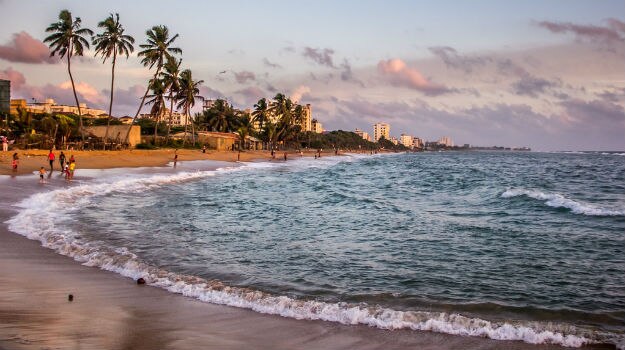 Known as the 'The pearl of the Indian Ocean', this country hosts wondrous cultural and historic attractions, sacred sights, rolling plantations, palm-studded beaches and is a medley of new experiences. Make a visit to Pinnawala Elephant Orphanage to watch the baby elephants enjoying a river soak, Adam's peak or the ancient remains and water gardens at Sigiriya Rock Fortress.
You can get a visa on arrival at $25 for a stay up to 30 days.
9-Laos
This beautiful south-east Asian country known for its mountains, rivers, monasteries, and temples. Visit Kuang Si falls and the night market at Luang Prabang. Pay your respects at the temple at Mount Phousi. Spend some time at the Tham Phu Kam cave and blue lagoon.
You can visit Laos for 30 days by obtaining a visa on arrival. The visa fee for Indian nationals is $40.
10-Cambodia
Visit Angkor Archaeological Park, which is a UNESCO World Heritage Site. Enjoy delicious food at Phnom Penh. Siem Reap is one of the emerging tourist hotspots. Visit Koh Rong, which is accessible only by a ferry.
You can obtain a visa on arrival by paying a sum of $ 35 as visa fee. The visa is valid for 30 days.
So pack your bags and head to an amazing summer vacation with family and friends to any of these beautiful countries that offer Visa on Arrival for Indians.
Before you travel, it is necessary that you contact the embassy of the country you are planning to travel to and confirm that there has not been any recent change that may affect your travel.