Yes, summers are here and I don't want to bombard this introduction with the cheesy and cliche summer problems. Jumping direct into the matter I am gonna share some easy summer hairstyles with you because I know you badly need it. It is almost impossible to leave your mane open and enjoy the humid atmosphere. This is humanely not possible at all. If you have shorter hair then girl you are really living your life on the rocks. But if you have long hair or medium length hair then trust me, this blog post stating the easy summer hairstyles is going to help you to the core.
1. Try Different Styles of Braids
Tying your hair completely and neatly is the best way to beat the heat, this summer. If you get bored with the same braid hairstyle then you can try different kinds of braiding like the French braid, Dutch braid and a lot more. Braiding keeps your hair tamed and in place keeping you strong throughout the day. It suits all the hair types and hair lengths.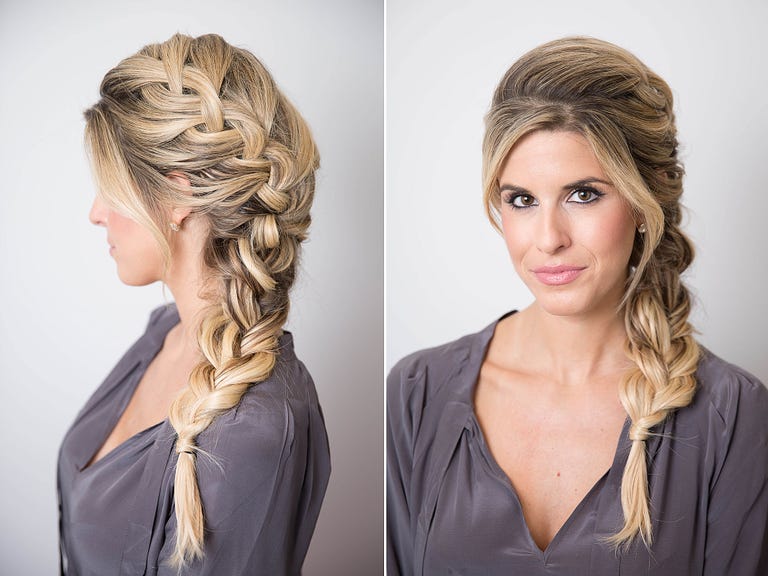 2. Just Go for the Top Knot Buns
What is extremely annoying during the summers is your hair falling on your neck and bothering you throughout. The properly done top knot hair buns are the best for the summers. Make sure it is not messy and you keep them entirely up so that not even a strand of your hair falls on your neck.
3. Low Buns for Glam Look
I agree you cannot go totally casual with your hairstyles all the time. There has to be something for the party look. In that case, you can try out the low buns which would keep your hair in place and still look glamorous. You can do some fun things in the crown area of your hair and make your low buns more quirky.
4. The Sleek Chic Ponytail
Come on, agree with me, the ponytails are our saviour hairstyle during the summers. We actually don't have to do anything and just tie the rubber bands around the hair and it is done. Well, to make it look more appealing, you can add a glam vibe to it by making it a sleek chic ponytail. All you have to do is brush your hair neatly and do a side or a middle partition. After that, just take all your hair and tie it like a ponytail at the bottom.
5. The School Girl High Ponytail
Personally, I am someone who has to feel free during the summers otherwise I cannot function. Might be happening to you as well! In that case, the old school girl high ponytail is my only go to hairstyle. It is quite simple to do. You just have to secure all your hair to a higher side on your crown area and tie with a rubber band. You are done and good to go. You can clip the extra hair coming from here and there.
These were some of the easy summer hairstyles that you could do within a minute or two and save yourself from the heat and humidity. These summer hairstyles are tried and tested and entirely not taken from YouTube. We have selected all those summer hairstyles which are easy to do and are practically less time taking. Let us know which of these hairstyles are going to be your favourite.