"Let your hair do the talking."
Bangs are something that makes the girl look cute and charming. The charm of the girls who flaunt their hair that falls on their forehead is really attractive. So are you a person with bangs? Are you in search of perfect hairstyle for your bangs? Take a look at this article you will find some eye pleasing hairstyle that might absolutely suit your hair. We also have some celebrity style in store for you so scroll down and take your choice.

1- Side-Swept Bangs with a Bun:
This hairstyle will suit all kinds of medium or long length hair. All you have to do is to take a side partition, let your bangs out and make a messy bun at the back. Try to make a high bun or a side bun to enhance the look. The side swept bangs which are loose goes with the tightly tied bun giving a very sexy look. This hairstyle will go with both western dresses and ethnic wear. Even if your hair is frizzy this hairstyle will save you!

2-Long, Piecey Bangs:
Girls out there who have thick hair can go for long piecey bangs. These bangs look like thinned out fringe. If you go in for normal one it will look heavy curtain like, so try piecey Bangs. No one doubts that Sofia Vergara has a ton of hair and she is smart enough to take up this bangs. If the bangs start sticking to the forehead, mist a dry shampoo at the roots and massage through bangs with your fingertips. With these bangs go for a French plat with the bangs hanging in front. Even a fishtail would do. With salwar kameez and such a hairstyle, you would look like a dashing Punjabi Guddi!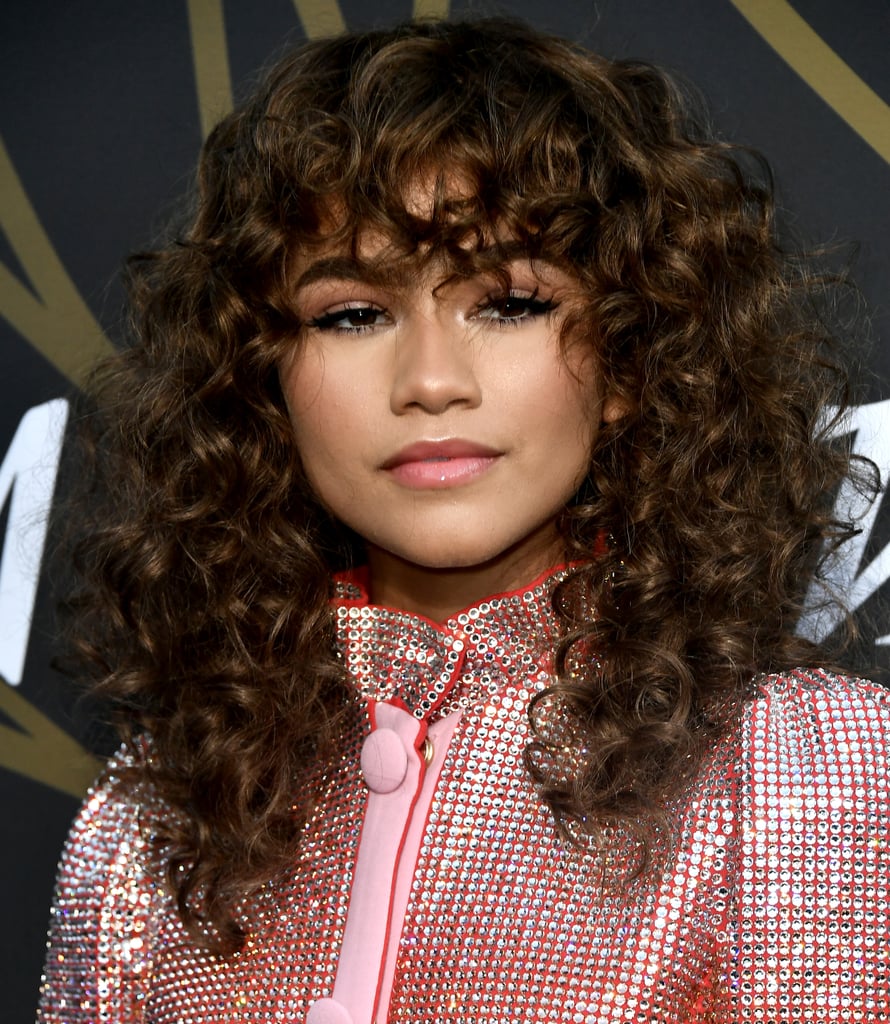 3-Curly Bangs:
Who said curly hair girls can't have bangs? Many think that curls and bangs are the oil and water of hairstyles look at icons like Zendaya are throwing that rule out the door. Ladies with curly hair can have curly bangs but just ensure you keep it in moisture with serum. Be bold enough to let your hair lose or with a band on.

4-THIN WISPY BANGS
The Fifty Shades of Grey star has made her style statement with her signature thin, wispy bangs that pair so effortlessly with her wavy hair. So if you are a person with such a hair type go for stealing her style. With such a type of bang, you can leave your hair loose, have a hair bow on for go for a high pony with side swept bangs. You do want to make sure they're controlled, though. Finish by quickly sweeping a flatiron over the hair in an arc, which helps the ends lay flat against the forehead.

5- BABY BANGS
Are you a courageous person to own a beauty risk, like Beyoncé. Then set up your baby bangs. The singer took her brow-skimming fringe to new heights with a set of baby bangs. You can put up a messy bun or a fishtail with your baby bangs. Also if you can go for a cropped hair with baby bangs to give sporty as well as Cool Street look.

6-HEAVY BANGS
Heavy bangs like Taylor Swift's are cool enough for balancing long layers or concealing forehead space. If you have a medium length hair or short u shaped hair go for this bang. Layers and feather chopped hair will also fit in with this bang. When you gotta party or attend a function make your hair look wavy or curled up from below with straight bangs.
7-COPPER LAYERED BOB WITH A BANGS
chin-lengthth bob with bangs showcases sharp angular features like these striking cheekbones. For ladies with thin light hair, this choppy cut is a great way to add texture and without curls. To add fancy stuff get colored hair clips and pin it up from either sides. Also straighten your hair and get streak done from one side to make it look more pretty.

8-Eye-Skimming Side Bangs and Waves
For a sexy look, try thick bangs that hit on your cheekbones. This might be an annoying length for some people so depending on your taste go for it. With this bangs on you, you can't do updos and some braided styles, but the look is cute and many girls go for it.
Hope you enjoyed the article. Keep watching this space for more amazing articles.