Gigi Hadid – The one name that is ruling over Instagram. Hardly, I come across to someone's profile who don't follow Gigi. The fashionistas are her die-hard fans and the boys cannot stop drooling over this beauty. Most of the people don't know about Gigi that she is a Californian model but yet follow her because of her immense popularity. Apart from her fashion sense, Gigi is popular for various other things. All the controversies of this model is well known by all her fans. But, there are many more facts about Gigi Hadid which are hidden and I am sure most of you must not be knowing. Let us see what are those facts.
1. HER REAL NAME
If you are a Gigi fan or follower then you should know that her real name is not Gigi. Curious to know her real name? Her real name is Jelena Noura Hadid and her Mom Yolanda Hadid gave her 'Gigi' as her pet name when she was a kid. We guess Gigi likes her name a little too much.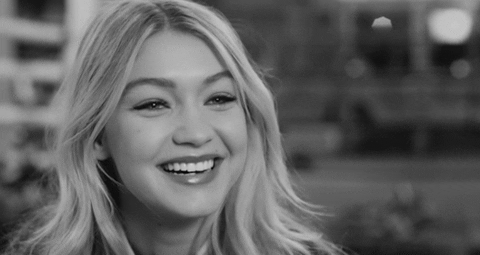 2. HER MODELLING CAREER DATES BACK TO?
From when do you know Gigi Hadid? A year or maybe from two years. But, hey wait, this is not from when Gigi has been in the modelling business. She did her first modelling assignment when was only of two years. She also posed for the Baby Guess campaign when she was four years old.
Born for modelling, correct?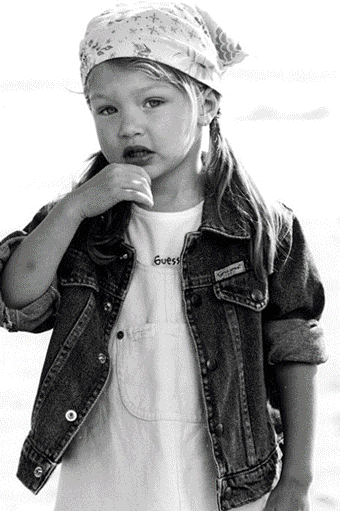 3. BUT WHAT IF SHE WAS NOT A MODEL?
She was destined to be one of the most successful models but what if she was not a model? Probably, she would have been a successful psycho-criminologist as she was a psychology student at the New York University. She had to quit her studies as she was getting decked up for modelling business.
Beauty with brains, you see!
4. OR SHE COULD HAVE SOMETHING ELSE?
Gigi used to play volleyball while she was at the high school. She had also taken part in the games of the junior Olympics which is a very big deal. Gigi also knows to ride the racehorses. What do you think, would she have been a great player?
Seems like Gigi had a lot of backup options for her career! Smart woman, you!
5. STRONG WOMAN LIKE THESE
Apart from being a pretty face, a talent in the modelling industry and an extremely intelligent mind, Gigi is a smart woman who knows how to stand for herself. She once fought intelligently against one of her attackers who she encountered in Milan. She wrote about this incident in a feminist newsletter column of Lena Dunham.
Feminist and strong!
6. HER FAMOUS #KENGI GOALS
One of the known facts about Gigi Hadid is that she is the best friend of Kendall Jenner. They are legit best friend goals as they enjoy each other's company to the fullest. They have their own personalised hashtag for them which is Kengi and you already know what that means.
7. WHO SHE DATED BEFORE ZAYN?
Do you know who Gigi dated before dating Zayn Malik? She dated Joe Jonas. They were in love too but their couple was not as famous as #ZIGI couple.
This is one of those facts about Gigi Hadid which I assume you already know.
8. WHEN AND HOW #ZIGI HAPPENED?
Are you aware of how Zayn and Gigi met each other and started dating? Gigi and Zayn met each other when they both were in a relationship with other people. They met and found out that they have an immense fondness for each other and started dating.
9. BREAK UP OF THE ENGAGEMENT
One of the facts about Gigi Hadid is that she had broken her engagement with Joe Jonas for Zayn and Zayn broke off her engagement with Perrie Edwards. There was a lot of drama and a lot of people had to suffer. Joe accused Gigi of emotionally cheating on him and amidst all, Zayn and Gigi started dating.
10. THEIR LOVE CHEMISTRY
Gigi has been featured in a few music videos and has even directed one of the videos. She is in the most of the videos of her boyfriend Zayn Malik. That is the level of chemistry they share. Personally and even professionally!
What is your favourite #ZiGi favourite music video?
11. SUCH A FOODIE
Just like any other girl, Gigi is a super foodie and loves McDonald's. She is obsessed with the junk food and if there is nothing about weight loss and perfect body then could binge on Mc'D food every day.
12. HER DREAM BRAND TO WORK FOR
Do you know about Gigi's dream brand for which she wanted to walk the ramp? It is Victoria Secrets. She got the offer finally and she owned the ramp like a Boss. She was extremely overwhelmed by this collaboration and even cried after her successful walk.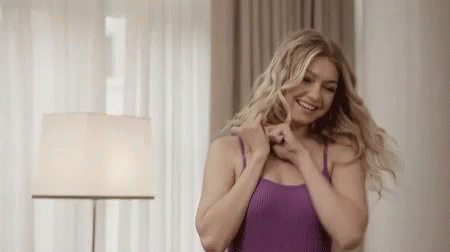 13. SHE IS POSSESSIVE ABOUT HER BROWS
Aren't Gigi's eyebrows naturally perfect? Yes, they are naturally perfect for a reason and that is she never trims her eyebrows. She even does not let anyone touch them too.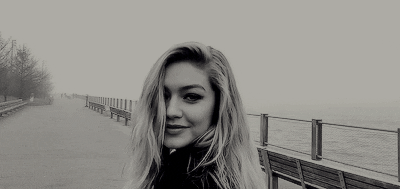 These were some of the facts about Gigi Hadid which we felt should be shared with all her fans and followers. Is there anything about Gigi Hadid which you we have not mentioned and you know? Share with us in the comments.