"The joy of dressing is an art."
Jennifer Lawrence does not compensate for being the most gorgeous, hottest, and best actress in the Hollywood industry. Her fashion and lifestyle have been of inspiration for many. She never goes by the rules when it comes to fashion. Believe me, her killer fashion looks are breathtaking on and off the red carpet. Are you ready to take a look at top 10 looks of Jennifer Lawrence? Hey if you like it then steal it!!!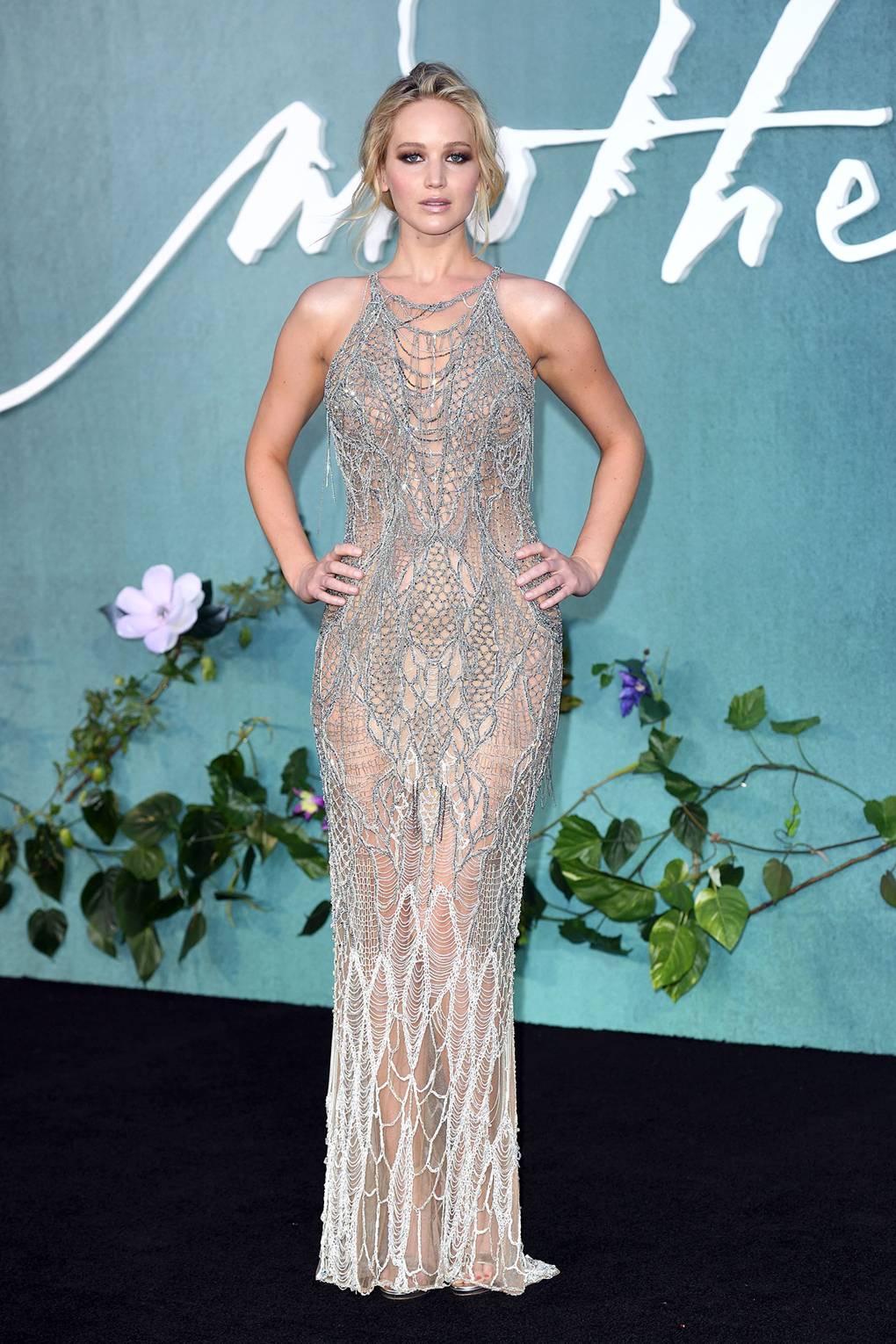 1. J- Law looked magical at the London Mother premiere. She legit blew us away in an intricate Atelier Versace gown that (according to the brand) was "handwoven in light metallic chains". This look made people looking at her drool!!!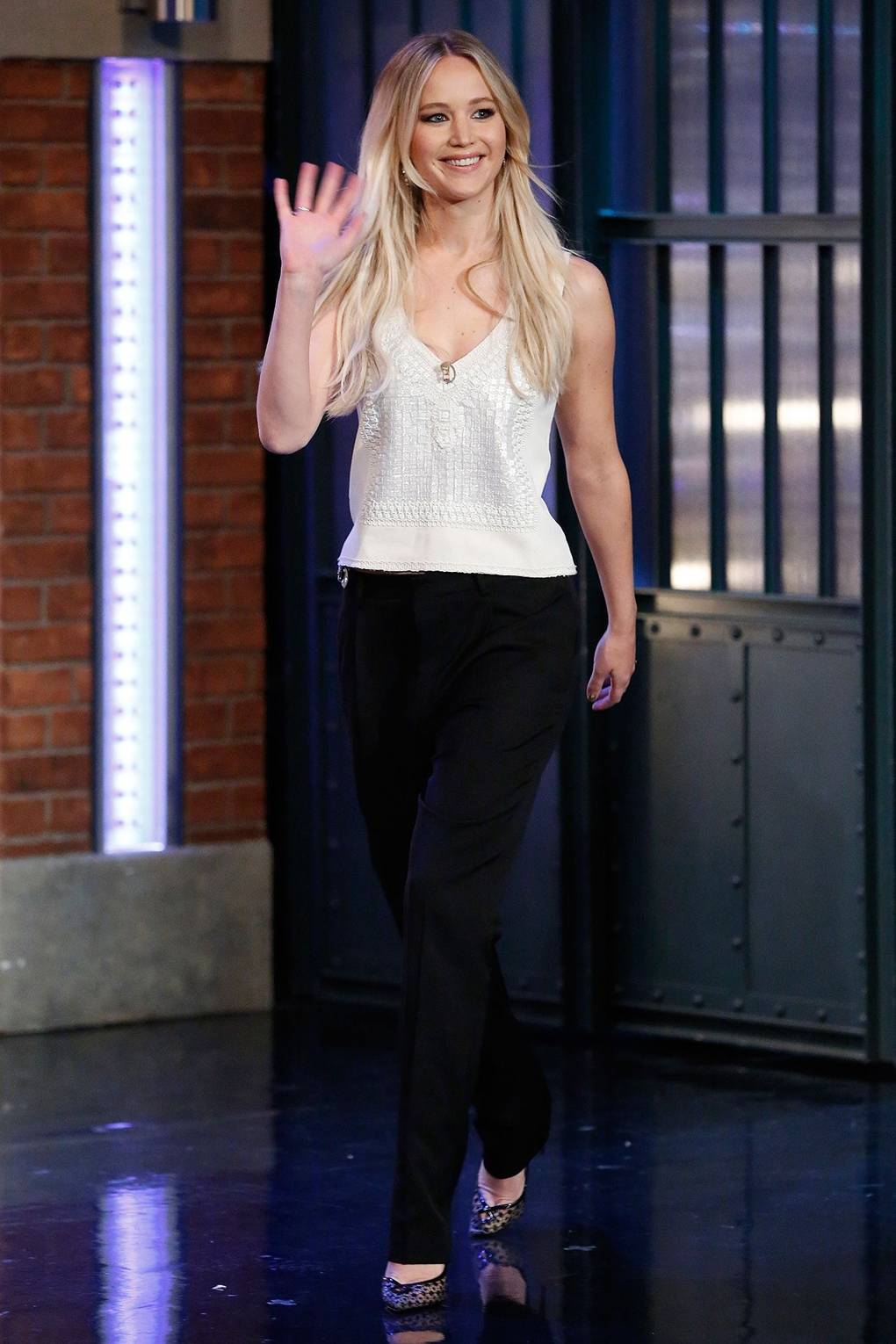 2. The actress went casual for an appearance on the Jimmy Fallon show, wearing an embellished white camisole with black trousers. Woah, what is this lady up to? Making cool fashion statements?
3. Jennifer Lawrence wore top-to-toe Dior to attend the fashion house's Couture show. Have you seen a damsel if no look at her!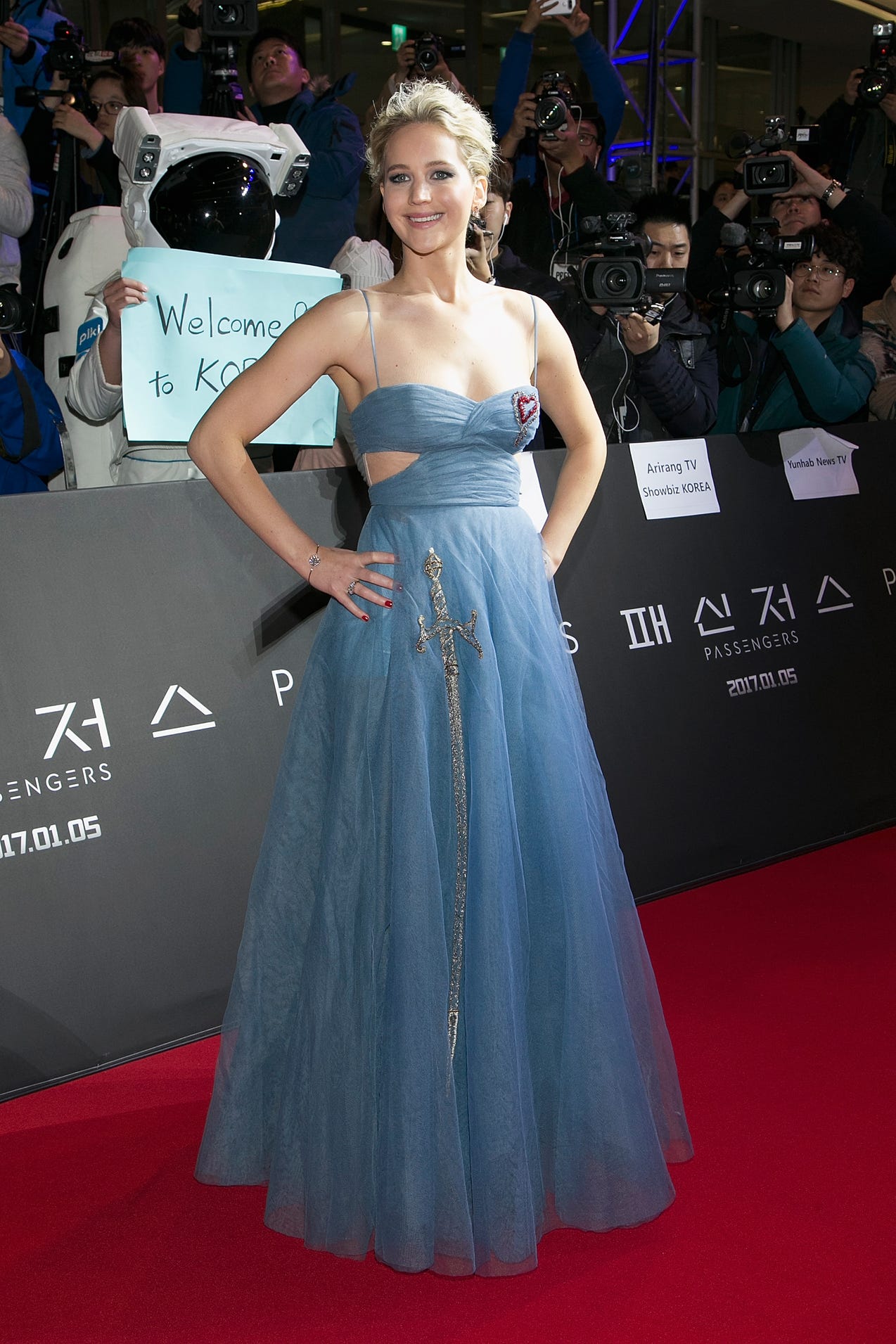 4. Lady cool continued her Dior streak For the Seoul premiere of her new movie Passengers, this time in a feminine blue tulle dress with whimsical embellishments. The look was reminiscent of Cinderella's ball gown—except updated for 2016 with edgy side cut-outs.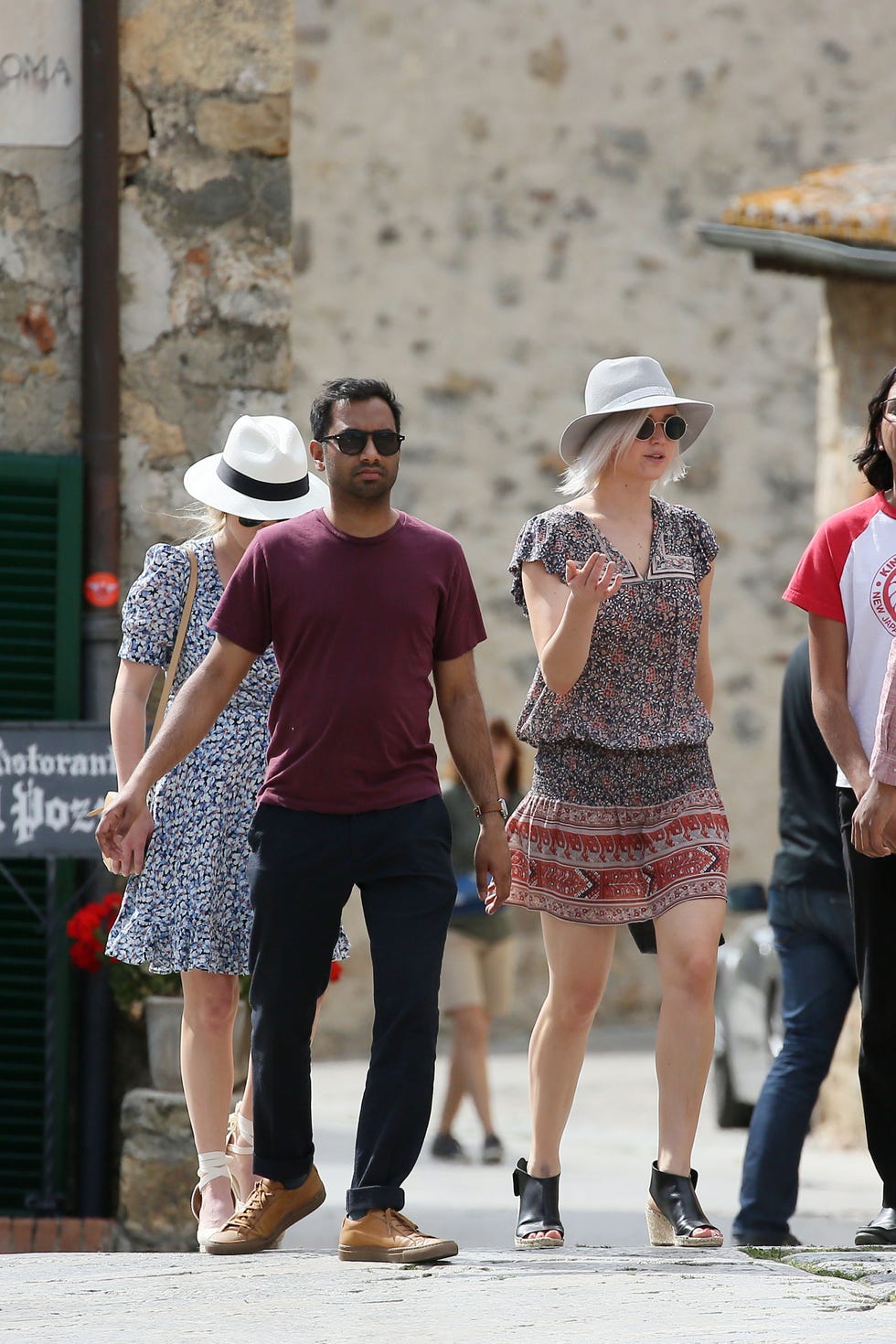 5. On a casual day, the Lady wore a floral print shirt dress paired with a gray fedora hat and leather wedge sandals. Even we can try this look on a casual sunny day. Be a lady look cool type…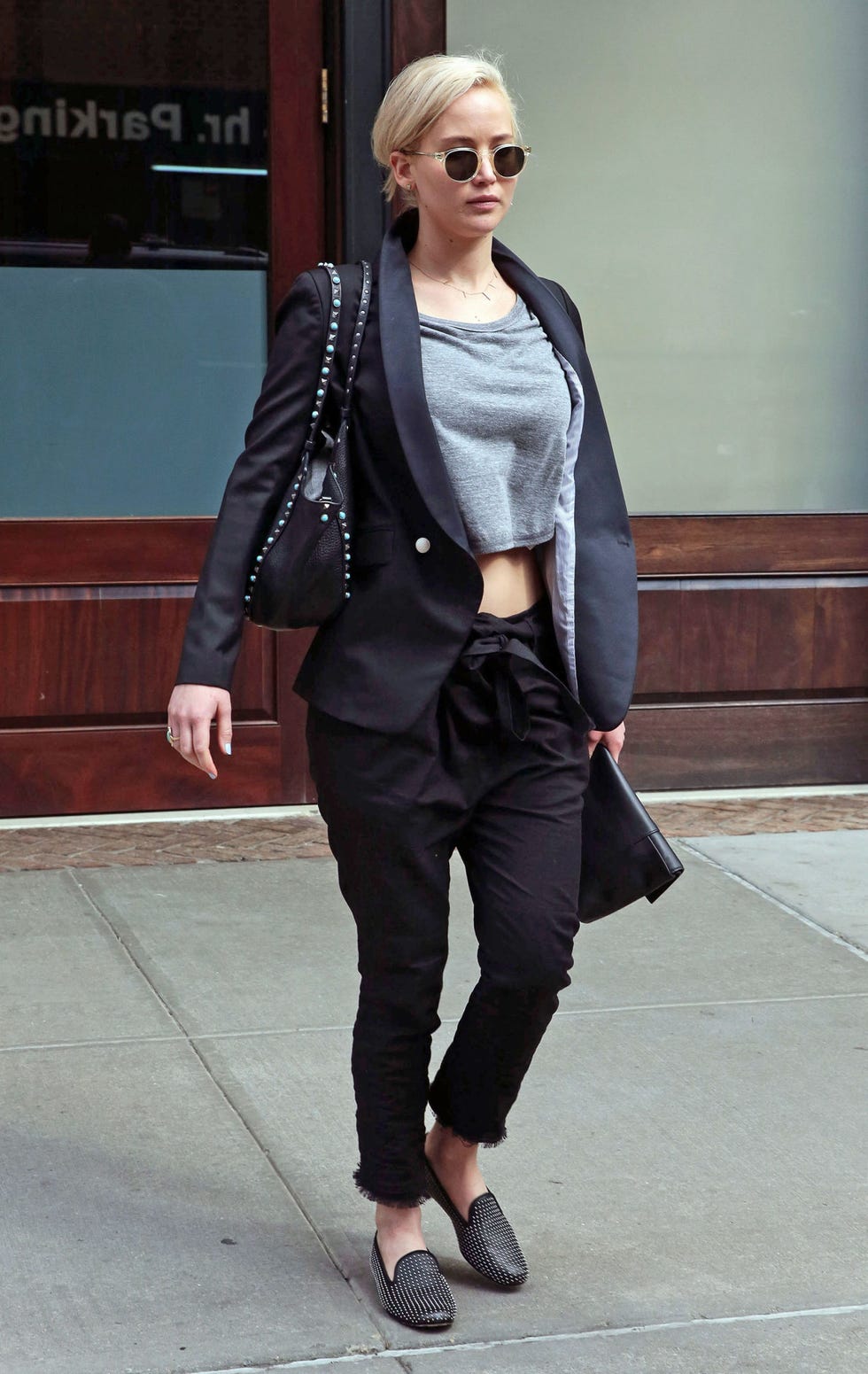 6. On a weekend J Law stepped out in NYC in the perfect weekend ensemble— she wore a comfy sleek outfit with a color match black handbag. The grey hot crop top enhanced the black. Get into her style by wearing a grey crop top with a black trouser or highway jean and comfy coat on a weekend outing!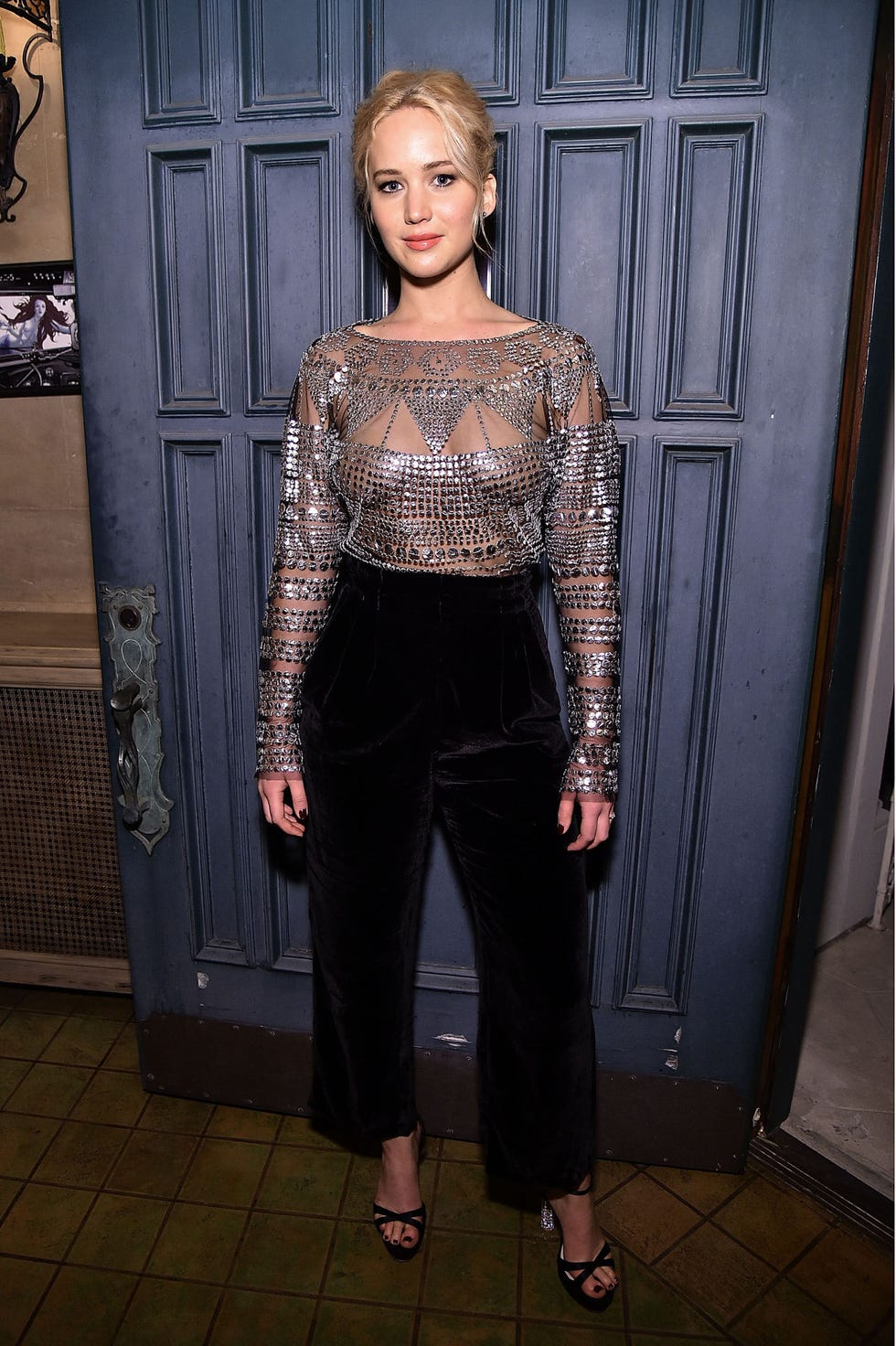 7. It ain't necessary that you must wear only Gowns or Fancy dress for an L.A. dinner, as always Lawrence attended the Dinner For Equality in L.A. wearing a super-sheer, embellished blouse, and velvet culottes. Thus making a fashion revolution.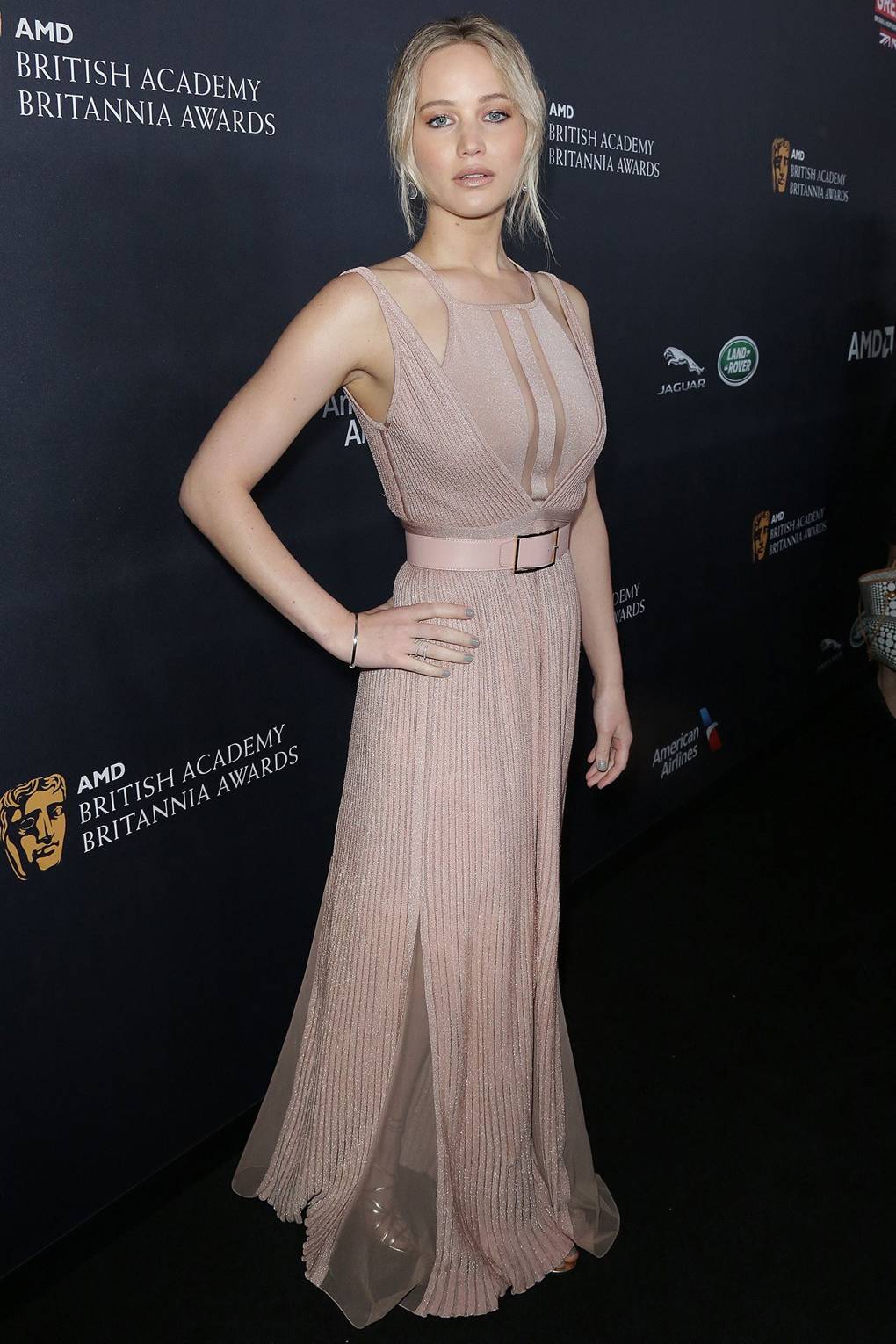 8. Learn from Lawrence on how to own a red carpet. She attended the BAFTA Britannia Awards by wearing a draping mauve Elie Saab gown. I am obsessed with her clothing, aren't you? If you think such gowns cost a lot then just steal the color!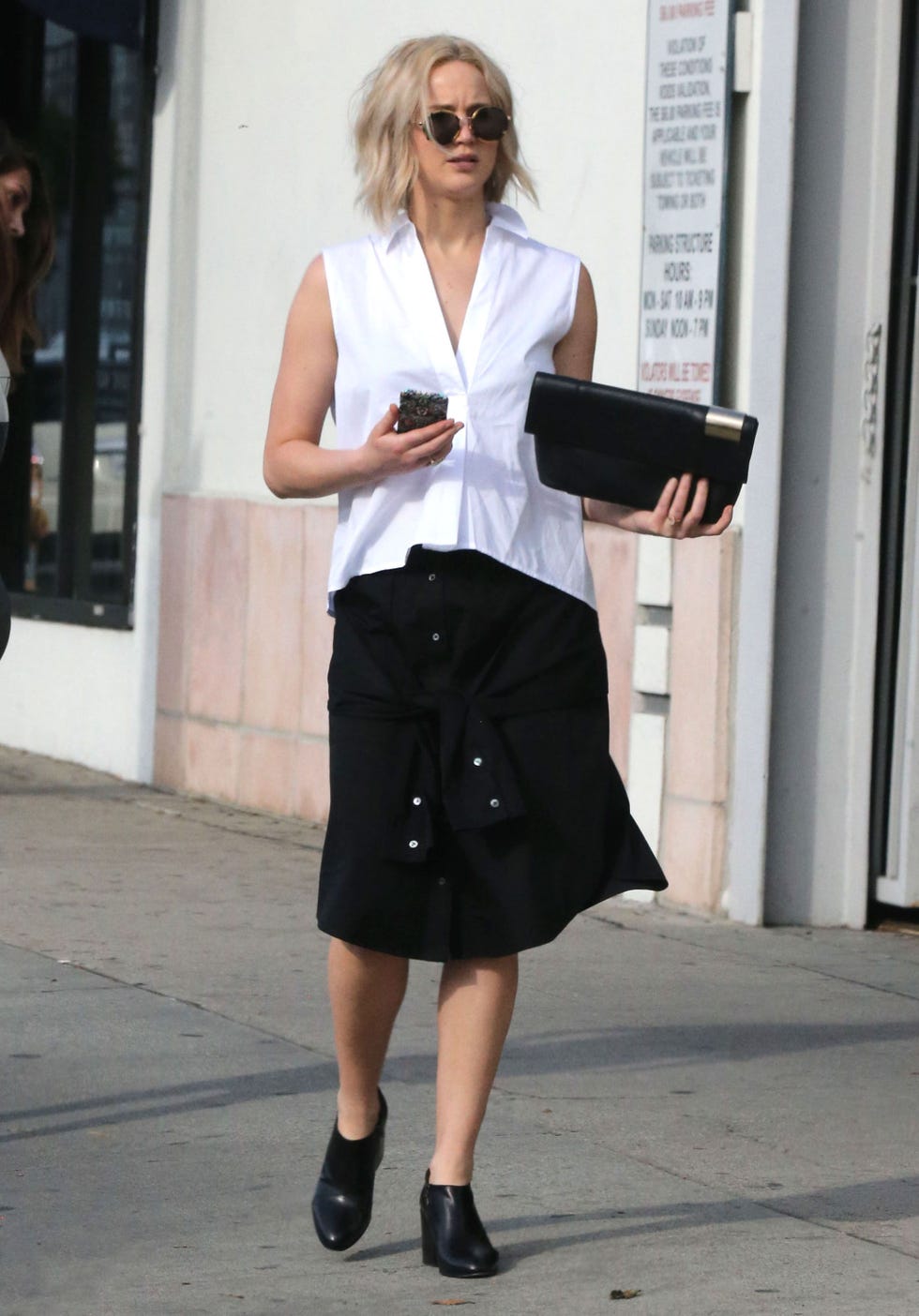 9. Can she be any cuter? If you are planning to wear a blouse and a skirt instead of a casual or denim, they're going to have to be as chill as J-Law's. Her breezy white button-up and knee-length black skirt styles are making us explore more into our fashion senses.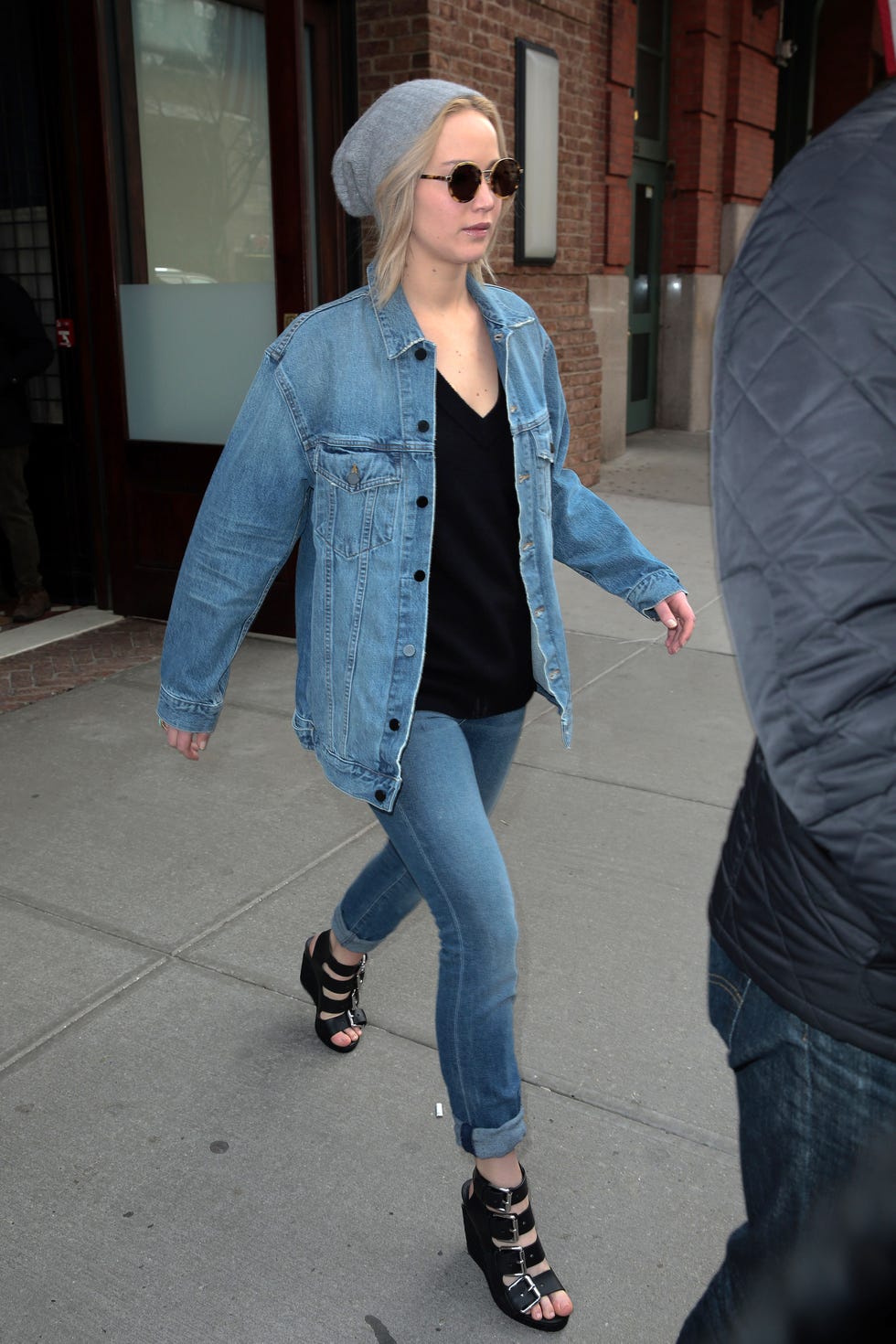 10. Last but never the least, nothing can be as breezy as a jean combo. Lawrence never fails to impress us in that as well. Walking the hyper-styled streets at NYFW she stepped out in double denim, wearing an oversized jean jacket and skinnies.
Indeed an Adorable girl + cool chick!!!
You need not copy her but steal some ideas and add your innovative fashion thought to it. Don't forget your originality!!!