In recent times airport has become the red carpet area for the celebrities. In 2018 the airport cult of the celebs has skyrocketed. Famous celebrities like Bella Hadid, Mandy Moore, Selena Gomez, Priyanka Chopra, and Alicia Vikander had shown up at airports with very unique style. Trust me we can legit steal their style and slay it our own way possible.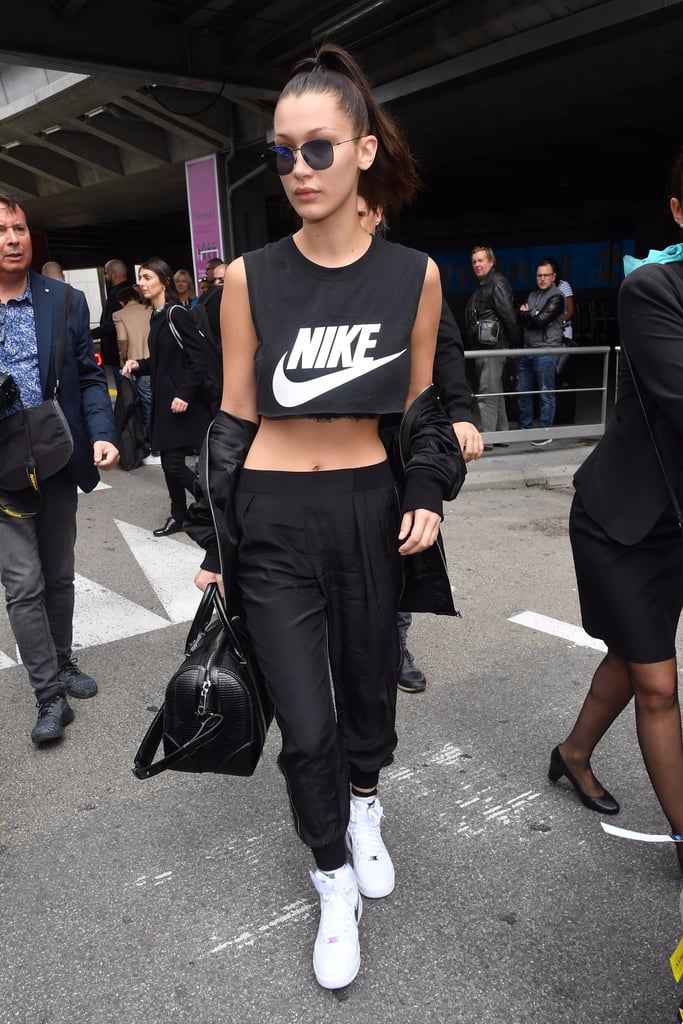 1-Bella Hadid:
The sizzling model returns to a New York dressed in a cozy white puffer coat, turtleneck, and sleek jeans. She shows her cool with natural looks. Her body structure completely goes with this outfit. In fact, we can copy her idea of wearing sleek jeans and puffer coat next time we hit the airport. Let's look cool babe!
2-Alicia Vikander:
Vikander's airport outfit formula has always been chill. The actress goes for same low-lift approach, opting for practical classics that look perfectly polished every time. Last weekend Landing in Los Angeles, Vikander wore a traditional white cable-knit sweater with black straight-leg jeans and suede square-toe shoes with a short block heel. Along with that, the oversize sunglasses made her give the airport swag. Even we can work on the formula of wearing oversize sunglasses that has now become celebs favorite. Next time even while wearing black straight-leg jeans we can try out for a short block heel just like Vikander.
3-Mandy Moore:
"This is us" star Mandy Moore while traveling during the holiday season was spotted killing the airport looks. She went for white high-top sneakers and paired them with stylish skinny jeans with frayed hems. We especially would go crazy on how she opted for cropped skinnies to really highlight her cool sneakers. A practical puffer, simple sweater, and sleek cross body bag completed her look. We wish we had such a wardrobe.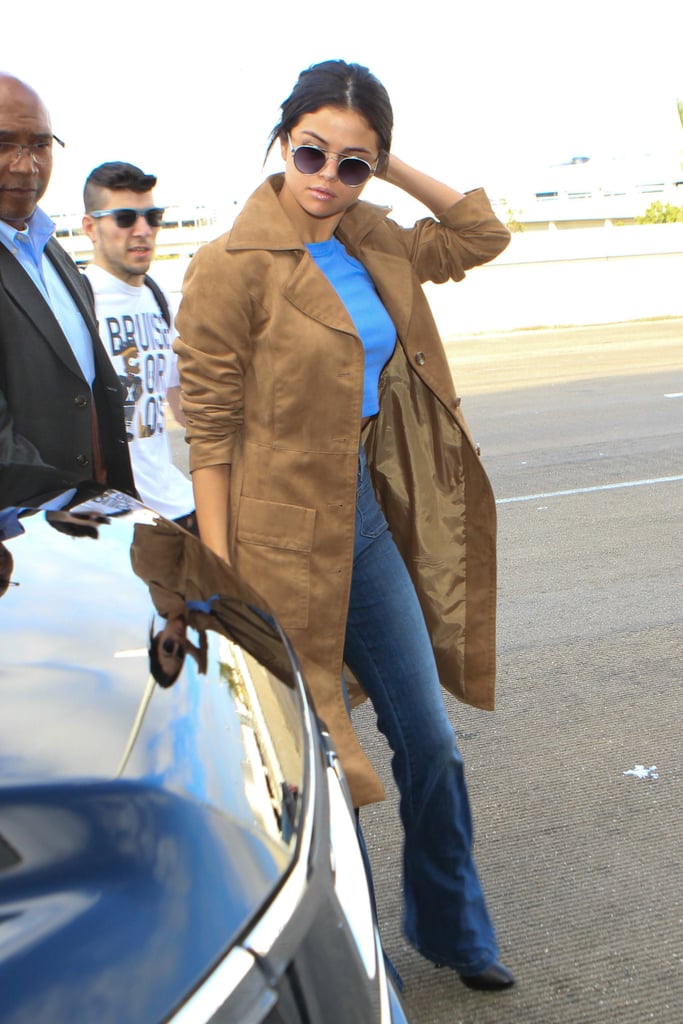 4-Selena Gomez:
In recent times Selena Gomez had made the airport the hottest place by her often visits. She indeed spends a lot of hours on airplanes always being ready for the paparazzi, and packing the gorgeous bag with all the essentials. Her outfits are stylish and comfortable and provide plenty of airport and street style inspiration. Last time she was spotted in a very cool and comfy outfit. Blue flared high waisted jeans, branded crop top and a lavish long jacket completed her look. Of course, the violet shade cooler made slay like a street fashion queen. Next time while hitting the airport do keep in mind the street boss lady outfit and get the inspiration from Gomez.
5-Priyanka Chopra:

Our very own PC who is now busy at New York never fails to impress us every time she visits India. Last time she landed in Mumbai she nailed the layered look at the airport. She wore a black jumpsuit with a monochrome printed jacket. Black sandals and mauve lips rounded out her look. Learn from the hot lady how to make use of jumpsuits in a fab way.