No one wants those annoying pimples and stubborn acne marks on their face ever. Having that perfect skin with no flaws is on the wish list of every girl. But pimples are like those neighbours who keep coming to your house and you cannot do anything but have to deal with them. Also, I don't know their concept of popping on the face when we have an important event or function lined ahead. They are totally ridiculous. Treating these pimples and acne with chemical products works faster but is not very good for your skin. Instead, a better option is to switch to the detox therapies to treat these pimples and their after marks. We make sure that we give you some of the simplest detox therapies for pimples here.
1. WARM LEMON WATER THERAPY
Warm lemon water mixed with honey is an idle detox drink for maintaining the body weight. It flushes out the toxins from the body purely cleansing your systems and increasing the metabolism. But this is a miracle drink and works like an all-rounder. Warm water with lemon taken daily on an empty stomach purifies your skin too. If you are suffering from pimples then it could be because of the impurities in your stomach and digestive systems. This drink flushes out the toxins from your body and purifies your skin.
2. TULSI GREEN TEA THERAPY
Green tea has anti-oxidants which flush out the harmful and impure toxins from your body. And if the impure toxins are removed from your body then your digestive system is cleaner which prevents acne and pimple to appear on the skin. Tulsi green tea is a herbal product and this works great for the skin. It can be taken at any time of the day and the results will be pretty amazing.
3. ALOE VERA JUICE THERAPY
Aloe vera is one of the best natural products for a healthy and a clear skin. Applying aloe vera or aloe vera gel to the pimples directly can also work overnight and give great results. But aloe vera juice purifies your stomach and is a proper detox drink for your body. Aloe vera makes sure that your stomach is clean and all the bad toxins from your body are flushed out. This would keep your skin pimple free.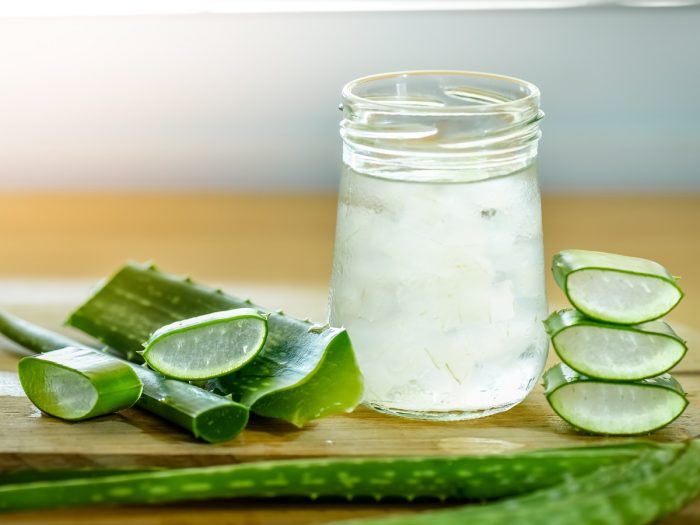 4. CUCUMBER, MINT AND LEMON THERAPY
This is one of the healthiest detox therapies for pimples ensuring that you have a healthy skin. Cucumber juice also has the power to remove the harmful toxins from your body. Mint improves your digestive system and cools it down. And lemon, as we all know is the best detoxifying agent which also cleanses the liver. Mix all these ingredients and make a juice of it and consume it daily. The shine on your skin will be its clear outcome.
5. THE WATERMELON DETOX THERAPY
Watermelon is the best fruit to consume during the summers as it manages the level of water in your body. This extra intake of water in form of fruit brings out a clear glow on your skin. Hence, you can also include watermelon in your detox therapies for pimples. Just take out the watermelon juice and mix it with cucumber juice and mint leaves. The drink is tasty enough, super healthy, and amazing for your skin. Enough intake of water will surely reduce your pimples.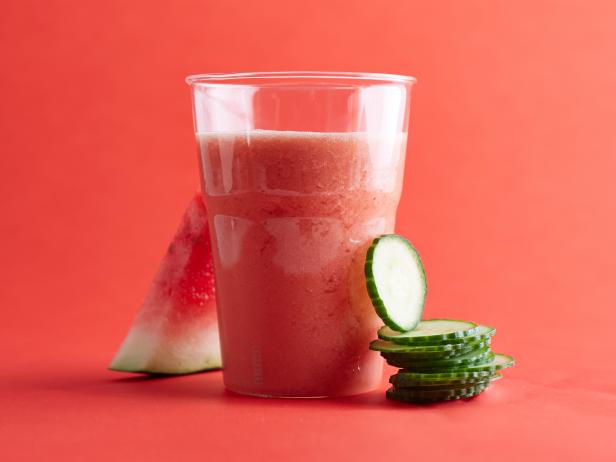 6. PINEAPPLE AND SUGARCANE DETOX THERAPY
Sugar cane is the best fruit juice to consume during the summers. It has cooling agents which cool down your body temperature and digestive system. Sugarcane juice mixed with the pineapple juice works as one of the active detox therapies for pimples. Sugar cane has all those ingredients which act as anti-aging properties. Pineapple has the property to make your body free of radicals and cleanses your system. The drink is undoubtedly tasty and gives tropical vibes.
7. ORANGE AND LEMON DETOX THERAPY
Most of us love orange juice. It is amazing to include orange juice in your breakfast because it keeps you healthy and fresh. Mix lemon juice with your orange juice and consume it daily. We all know the power of lemon by now and orange is also a detoxifying agent which keeps the pimples away from your skin. If detox drinks are so tasty then preventing pimples becomes so easy.
These were some of the best detox therapies for pimples and acne. We assured that we would give you some of the easiest therapies and here they are. Not only they are super easy to make but also very tasty. They would work like wonders for your skin along with your body and you will always be thankful for including such drinks in your regular diet. The best part is that these drinks are not skin sensitive.