In the last blog, we have shared perfect contemporary lookbook for this Durga Puja season. Continuing the same series, today we here with the makeup ideas that will enhance your appearance and suit your attire in the best way possible.
1 FLORAL ON FLORAL
This look is already uplifted with a lot of floral brightness hence to balance the look by keeping your makeup fun and neutral. keeping your makeup completely nude will prevent it compete with the prints. You can follow the new trend by some stylist which encourages you to pull out one color from the floral print and use it in your makeup. It will be chic to have a lipstick that matches the poppy floral attire.
Tip: Just be sure to play up your lip color or eye makeup. Not both.
2 INDO WESTERN OUTFITS WITH PALAZZO PANTS
This look is a beautiful play of western and Indian outfits. In your makeup, you need to form a balance your eye color so that it won't go too bolder. Take your cue from the dress. If it is bold and bright, create a subtle effect with your makeup. If the dress is a light print and a softer texture, create a little drama with a bold lipstick shade.
For your eyes apply a grayish black eye pencil over the eyelids and some matte taupy eyeshadow on the lids. If you have long hair tie a messy ponytail with few strands out.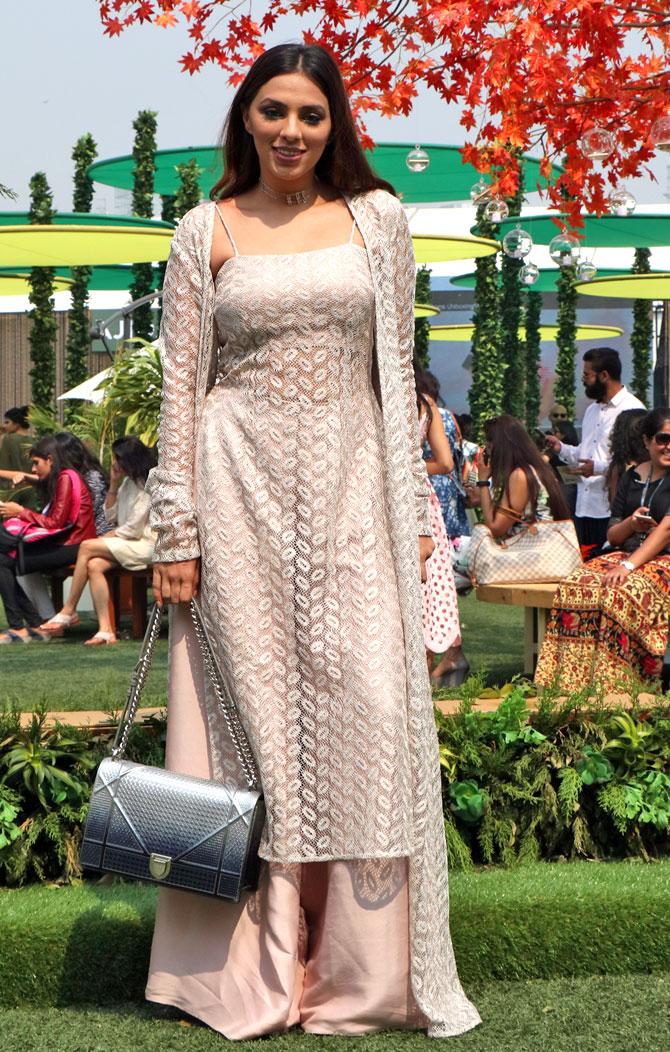 3 RED BORDER SAREE WITH A CROP TOP
This makeup look is inspired by the traditional look of Bengali women. Beautiful red saree with a red border and a crop top need to be accompanied by accentuating makeup to highlight the eyes and lips. After the base makeup. Apply some kohl on the waterline and then apply eyeliner. Using a black powder eye shadow lightly smudge under the eyes and over the eyeliner that you have applied.  Pair this makeup look with a brick colored matte lipstick and tie a high messy pun to show off your long neck.
4 A CRUSHED OR EMBROIDERED ETHNIC SKIRT
This makeup look for Indian embroidered outfit looks most stunning looks with soft curls hairstyle. Apply heavy chandbali earrings with subtle soft makeup. Apply a shimmery bronze on the eyelids and swipe a kohl on the waterline. Finish off with peachy lipstick. This makeup look will suit women of all complexions.
5 BOHEMIAN FASHION
This fashion is marked by effortlessly chic style and hence the look need to look fresh and natural. Don't overdo foundation, opt for an illuminating formula to give your skin a soft, dewy finish. For hair try a messy braided crown or Curl your hair and pin them back to add an instant upgrade to your mane. Take an angle brush and dip in some powder brown shadow and gently press the brush as close to the lash line this will give a thicker lash line look. Swipe the same brush over the lower lashes too and finish the look with a fresh pink lipstick or gloss.
6 KIMONO JUMPSUIT
This look will go great with a short haircut with soft curls. Perfect for dark complexion with a winky smugged eye look. Start by creating a soft definition along the upper and lower lash line. Smudge the line once you've applied it with a sponge and you are done. Contour your cheekbones to give it some shape with a little more highlighter on the nose. To finish, apply mascara in Extreme Black or Extreme Brown to upper and lower lashes.
7 MINIMALIST JEWELRY LOOK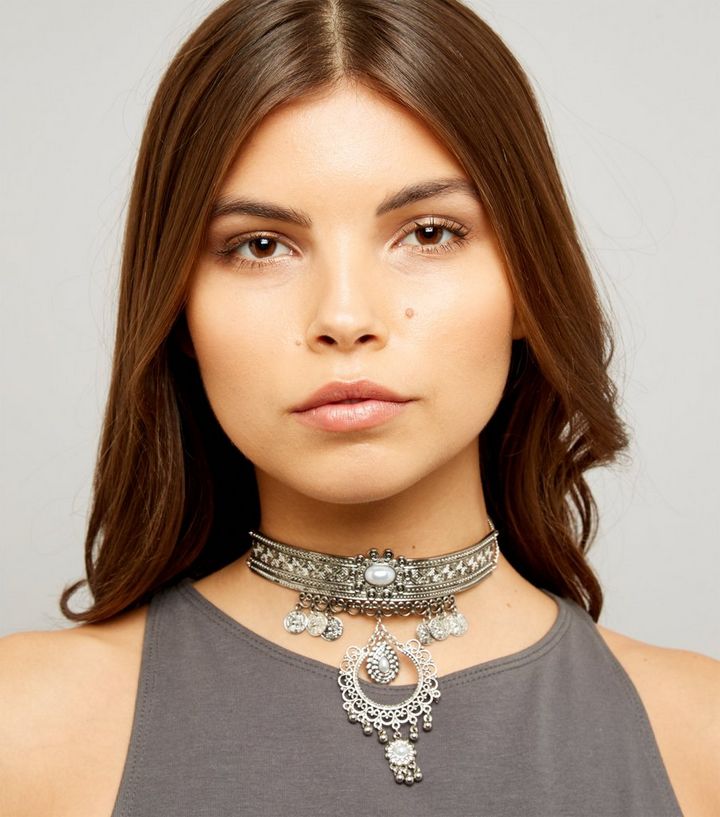 Since the focus is on jewelry more so keep look neutral by blending a neutral shade of eyeshadow with just a touch of shimmer over the eyelids. Always start from the lash line and blending up over the lids to create structure. Try to compliment the shimmer on the eyes with the color of the accessory.
8 INDO WESTERN DHOTI OUTFITS
This makeup look for Indian wear will suit dusky girls the most. The best lip color to compliment dusky skin will be wine or dark maroon. Use soft greasy black pencil over the eyelashes and under the waterline to create a smokey eye look.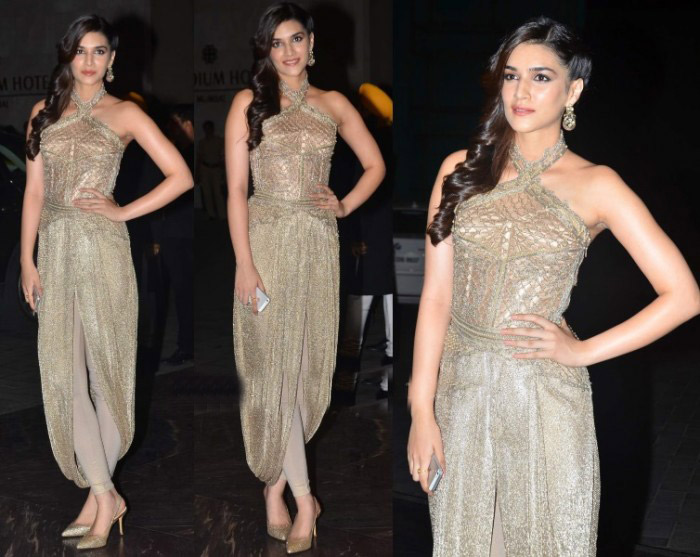 The whole idea of festive look is about balancing the makeup with the attire. If in doubt, take a selfie and you'll instantly know if the makeup is the right intensity and color.
Don't forget to share your Durga Puja experience with us. stay tuned for the next blog.