"I have too much makeup already and I don't need any new makeup products" – said no woman ever.
Tue that! We can never have too many makeup products, ever. Like fashion and style, same goes for makeup. The trends keep on changing and we adopt the trends we love and style it in our own way. One go-to makeup product for every girl is a lipstick. It is something which most of us love. Having a collection of lipstick of various brands in all the shades is something every woman who loves makeup, wants.
If you are a lipstick lover just like me, then you must try these lipstick trends of 2018 which we feel is going to rule the entire year. Let us check out what they are and with what new things we have to refill our lipstick collection.
1. HIGHLIGHTED CUPID'S BOW
The major area of our lips where we focus the most while applying the lipstick is cupid's bow. We cannot ever afford to go wrong with the cupid's bow. The latest trend is going to the highlighted cupid's bow. The technique is simple, you just have to apply the lipstick and obviously pay attention to the cupid bow area and using a highlighter, just highlight that area.
2. OMBRE LIPS
The two-tone lips shade was popular in the late 2017 and this trend is going to rule this year too. A lot of people have yet not tried this trend but if you are a lipstick lover, try this before the fashion fades. The ombre lips look really pretty and catchy. Also, it is not difficult to try this. Pick up two lipsticks of different shades but of the same family. Apply the darker shade on the outer area of the lips and the lighter shade and apply on the inner area. Smudge both the shades very well. Make sure, it does not look that you have applied two colors differently so smudging has to be at it best.
3. GLITTERY LIPS
Late 2017 has seen glittery lipstick trends on the runway. It is time to use it in practical life. We cannot simply disagree on how glittery lips look sassy. Especially for the parties, this trend can be given a try. The glittery nails are also back in the bay and hence co-ordinating your entire look with the glitters is going to be rocking. Also, you have to be gutsy enough to try such trends and also make it look amazing and not OTT at all.
4. SOLID COMEBACK OF THE RED LIPS
The classic ones never fade and they always have a solid comeback. A lot of us somehow tend to ignore the red lips and mostly switched to the bright pinks, last season. But, once a Boss always remains a Boss. What we mean to say is red lips are back with a bang and we cannot wait to splurge on some of the best red lipsticks this season.
5. SATIN AND GLOSSY
The last year was all about the matte shades. We all loved the matte shades and this was our savior for most of our looks. But, this year let us give a break to all our matte shades and switch to the satin and the glossy lipsticks because this is going to be one of the raging lipstick trends of 2018. Cannot wait to overdo this trend with my lip gloss!
6. BULLETED LIPS
You must be thinking that this was so yesteryear. But, let me clear the fog and tell you that the bulleted lips are again on trend. We splurged on so liquid lipsticks last year but this year it is again to be all about the bulleted lipsticks. As I said, like fashion, even the makeup products keep on fading and coming back.
7. OFFBEAT COLOURS
Remember the Cannes red carpet where the former Miss World, Aishwarya Rai, sported a purple lipstick. Lots of critics and eyebrows were raised on her look and the trend did not become popular. But, if you loved that shade and somewhere deep in your heart you also wanted to sport that chic look, here is the good news for you all. This is one of those lipstick trends of 2018 which is going to be your favorite. The off-beat colors are going to rule this year. So, before this trend fades, try it out and satisfy your heart.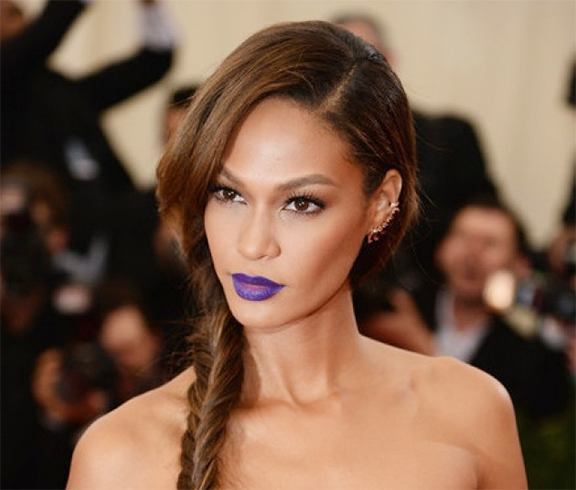 These were some of the lipstick trends of 2018 which is going to rule the entire year. We are happy about some of them and we are actually not concerned about some of them. But, what we suggest you, is to that try all these trends because they will look fresh and amazing only when they are trending. I cannot wait to give a break to all of my matte lipsticks and again try the glossy ones and also hit all the parties with my bright and bold red lipstick on. So, which of the above trend are you excited about?