Goa being the party capital of India celebrates holi in the best way possible. The colorful party at Goa is a class beyond our expectations. The breeze booze and color is gonna definitely make our brains and body bang. Are you at Goa? Do you wanna have a holi bash? Here are 7 best ways to make your holi holy memorable!
1. Visit colorland:
Colorland is the best place to celebrate holi with your crime partners. It is the biggest place where Goa holi party takes place. It is in Nyex Beach Club, Dmello Vaddo, Ancona. You can party at a reasonable rate of 500-1000 bucks. The party starts at 9 am in the morning goes on till 7 pm. You dare not to rest. Get ready to attack and get attacked.
2. Rang Barse:
Hey wanna get wet and wild this hoil then rush to Rang barse holi celebrations at Fatorda- Goa. This event has been an happening one for the past four years. It includes Rain dance, foam dance, on-spot fun filled competitions, Eco friendly color party and a lot of hot and cool drinks. Are you concerned about the entry fee? Chuck it…cuz the entry fee for the party is free!!! Location is SAG Parking area near swimming pool, Fatorda, Goa.
3. Jungle Calling Festival 3.0 (holi Edition)
Thinking of returning to the roots, going wild then Jungle Calling Festival 3.0 (holi Edition) is the best choice. It is happening at Ozran Beach at Goa on 12th and 13th of march. It is a two sleepless night party. Grab your entry passes for just 1000 bucks and go holi wild.
4. Holi Celebration Goa:
Are you not in Goa? No worries. Hobotreks gets you the best package for celebrating Holi at Goa. This package includes Pool parties, DJ's, Jeep safari, Food, accommodation, Holi party, Rain dance and many more. Don't waste your time in thinking just book it, fun guaranteed.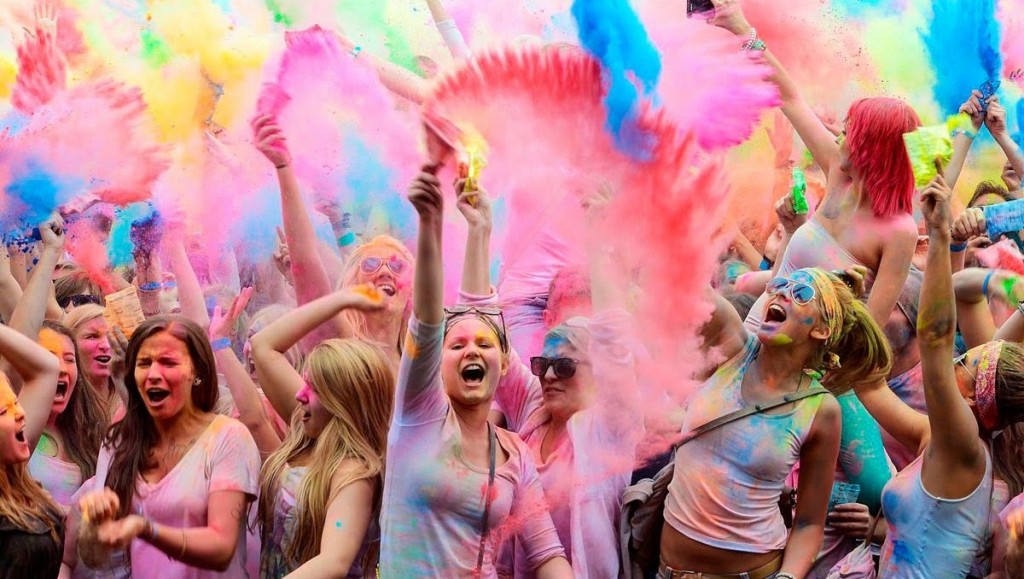 5. Holi Tandav Goa:
Wanna experience best Music, food, drinks and dance then head off to Holi Tandav. Organizing holi parties for the past 6 years it is one of the best party place. Take your family and friends to Blue Whale Water Park, Goa to make your holi fun filled.
6. Holi Festival of color with live rock music:
Get ready for a non-stop 5 hour colorful Rock party. You get to feel the vibe of live rock music. Put on your shoes and dance your heart out. Dare not to take a break. White dress is a must!!! Location of this vibrant party is Guru restaurant and Bar, Anjuna Beach, Bardez, Goa.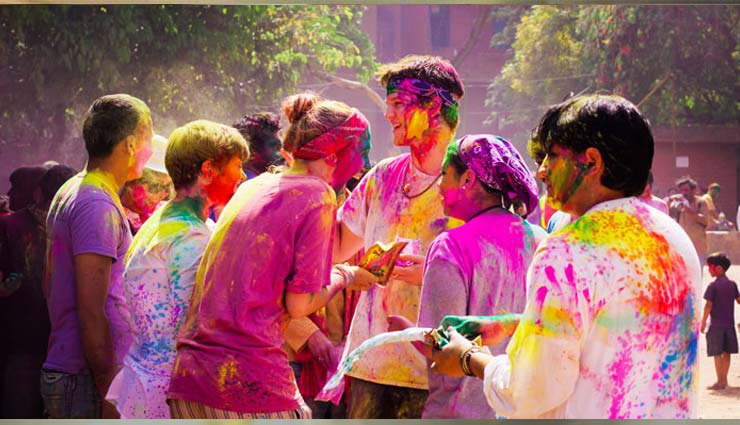 7. House Party:
Okay… Not able to make it up to a party place? No issues lets have a killer holi party at our sweet home. Get colors and costumes ready. Let the booze/bang be very much ready. Get tubs of color water, fill your Holi color guns and balloons. Invite your family and friends to your location. Once everything is set don't wait just start to attack! Play some party music and dance to the core. Have a happy home Holi.
HAPPY HOLI! HAVE FUN! DRINK AND DANCE TO THE CORE! FEEL THE COLORS!