Feather eyebrows, dark mauve lips, neutral look, bronzed highlighted face were some of the last year's makeup trends which entirely ruled. No, I am not creating any throwback moment from the last year but just reviving some memories. We gracefully accepted some makeup trends while giving up on many. And now as it is 2018, all of us, the makeup enthusiasts, are looking for some crazy and new makeup trends of 2018. Let me tell you that we are not working on the behalf of Oracle and telling the future. We are just giving you the ideas that are sure to pop up this year. I bet you some of these trends are subtle like water and can be tried today itself and some are only to be saved for the Halloween looks. Gear up for makeup talk here.
1. IT IS THE YEAR OF GOLD
As I said, last year was all about bronze highlighters. We saw it on the ramp, on blogger's, and also on various makeup tutorials. But, this year, the highlighter is winning the game and getting from the bronze position to the gold position. Excuse me for 'sport enthusiast' waking up in me. So, this year will be all about gold faces all over. The cheekbones, chin and the eyebrow bones will be shining on gold and what could be better than that. Are you ready for this? Thank you, Rihanna, for making us believe in the power of gold.
2. EYES OF PANTONE
Do you know what is the Pantone colour of the year? It is ultraviolet and it will be classically embraced on the eyelids. If you thought neon was over, yes it was, but only in outfits. They will have a bang on appearance on the eyelids and we cannot wait to check more of it. Basically, it is going to be all about electric eyeliners majorly on the monotone outfits. You always protected your eyes from ultraviolet rays, didn't you? Now, it's high time you get some ultraviolet feels on them. There is a great chance of the iconic winged eyeliner to rule this year but in Pantone colours, of course.
3. NAIL WITH THE MESSAGE
Nail trends also change with the seasons and that's how we try more and more trends. Last year was about nail art designs and majorly about the matte nail shades. This year it would be more women-centric taking feminism on the tips. Boob and vagina nails were something popular last year which grabbed a lot of eyeballs as well. Similar graphic printed nails will be ruling this year too as one of the major makeup trends of 2018. So, be ready to flaunt the feminist inside you and stay bold to show it to the world.
4. EVERYTHING IN ONE KITTY
Remember those makeup kits where lots of eyeshadow bars, blush and highlighters were in one? No, they are not coming back but the kits that have a variety of shades as an all-rounder may launch. Imagine the shades working as highlighter, blush, lipstick, bronzer, all together. Will it not be great to have such kit with you always? It will be of utmost relief to not carry so many makeup products while on the go.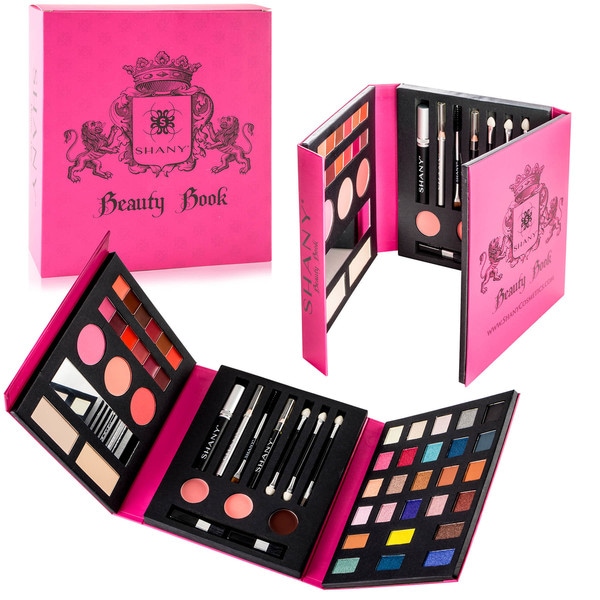 5. BYE TO THE SWEAT, NOT MAKEUP
I know you must be wondering that we already have waterproof and sweat proof makeup with us and what's new in that? But, we want a sweat-proof makeup that does not clog our pores and does not melt our makeup. Some luxury makeup brands are up to this and we may have this in the current year. So, working out in the gym even with makeup on will not be an issue at all. They won't harm your skin or clog the pores in any way.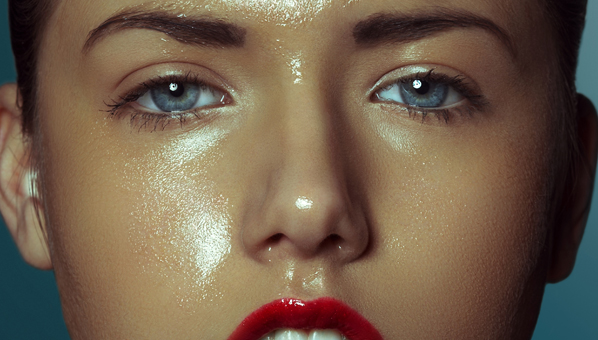 6. EMBELLISHED EYES
This trend is undoubtedly going to rule early 2018. Along with the electric eyeliners, this is something which most of the fashion shows are flaunting. This is going to be one of those makeup trends of 2018 which is going to be weird or crazy. It is not something that we would try on a regular basis but for some theme parties, it can work well. The sequence on the edges and on the eyelids is what embellished eye looks like.
These were some of the makeup trends of 2018 that we are looking forward to. If you are thinking why we haven't included any lip trends over here then you can have a look at the lip trends of 2018 here and trust me there are lots. I am sure the YouTube tutorials of the current year for makeup will be all about these makeup trends and several products will be launching according to these. And, we are waiting for them all.